Meet Juli Giles, our Director of Career Development and Recruiting and the face of education at PSA! From running our continuing education and our new agent training programs to hosting several monthly Zoom sessions for agents across the company, Juli's got her finger on the pulse of what's on our agents' minds and what's going on in our local market. We sat down with Juli to learn a little more about her, what she does at Patterson-Schwartz, and what fuels her boundless energy.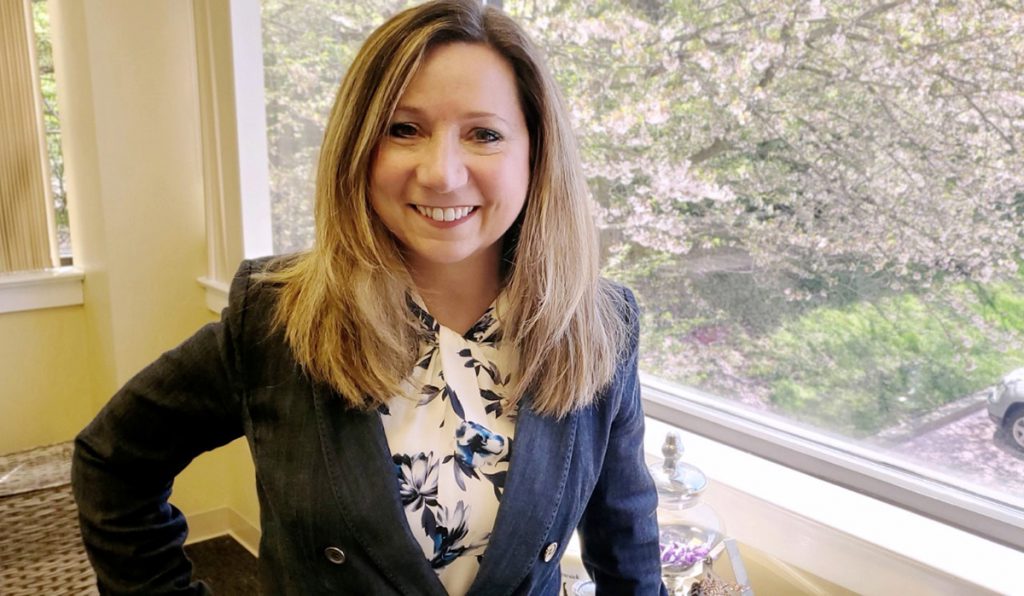 Juli Giles, Director of Career Development and Recruiting at Patterson-Schwartz Real Estate
You must have a favorite topic to facilitate! Can you tell us what you love to teach?
That's a hard one because I just enjoy connecting with people! But, if I had to choose, I'd say any topic that has to do with building your real estate business and sharpening your skills as a real estate agent.
What are 3-4 words that describe your teaching style?
FUN, energizing, motivational, "do it with passion". Okay, that's more than three words!
Can you explain the difference between a trainer and a coach?
When I worked in banking, my mentor had a picture on his wall that read, "Give a man a fish, you feed him for a day. Teach him how to fish, you feed him for a lifetime." Training and coaching are a lot like that. As a trainer, I can develop and teach a new technique, skill, policy, or procedure. As a coach, I want to connect what I'm teaching to their purpose and their "why"! Over the years I've seen trainers just want to get through the class. As a coach, and especially in real estate, I want to affect the time I'm NOT in a class so they can build a business and a life worth living.
When you're not working, what are you doing?
Well, most people know my happy place on the beach with my family. I'm so blessed to have two wonderful daughters and a fantastic husband who is my biggest cheerleader! You can also catch me in a Zumba class a few days a week. I just love getting lost in the music!
Ready to grow with us?
As you can tell, Juli has a passion for life and helping others achieve success through learning. If you're just as passionate about your real estate career, she'd love to chat! You can reach Juli at 302-234-6099, JuGiles@psre.com, or by clicking the button below.
Juli has been a REALTOR® since 2004. Throughout her career, Juli has developed an extremely successful marketing plan and action guides for buyers and sellers in all market conditions. She is also deeply rooted in training and education from her days in the banking industry where she tackled many roles during her 15 years in a training and recruiting capacity. Her professional style combined with her integrity and knowledge of the real estate business allows new and seasoned agents to learn first-hand from a "true professional".