As a long-term care facility for disabled adults, The Mary Campbell Center strives to be a place where a resident's independence is enhanced, family members are always welcome, and comfort and safety are paramount. The Mary Campbell Center is as unique and special to the local area as it is to those who benefit from its homelike environment. And for two members of the Patterson-Schwartz Real Estate family, the facility and its mission are especially close to heart and home.
Filling a need
Since the mid-1980s, Steve Crifasi of Patterson-Schwartz Greenville has been a member of the committee that organizes The Center's largest annual fundraiser, The Charmie Welch Golf Tournament. For Steve, who is now co-chairman of this fundraising effort, his involvement is a family affair with roots in friendship.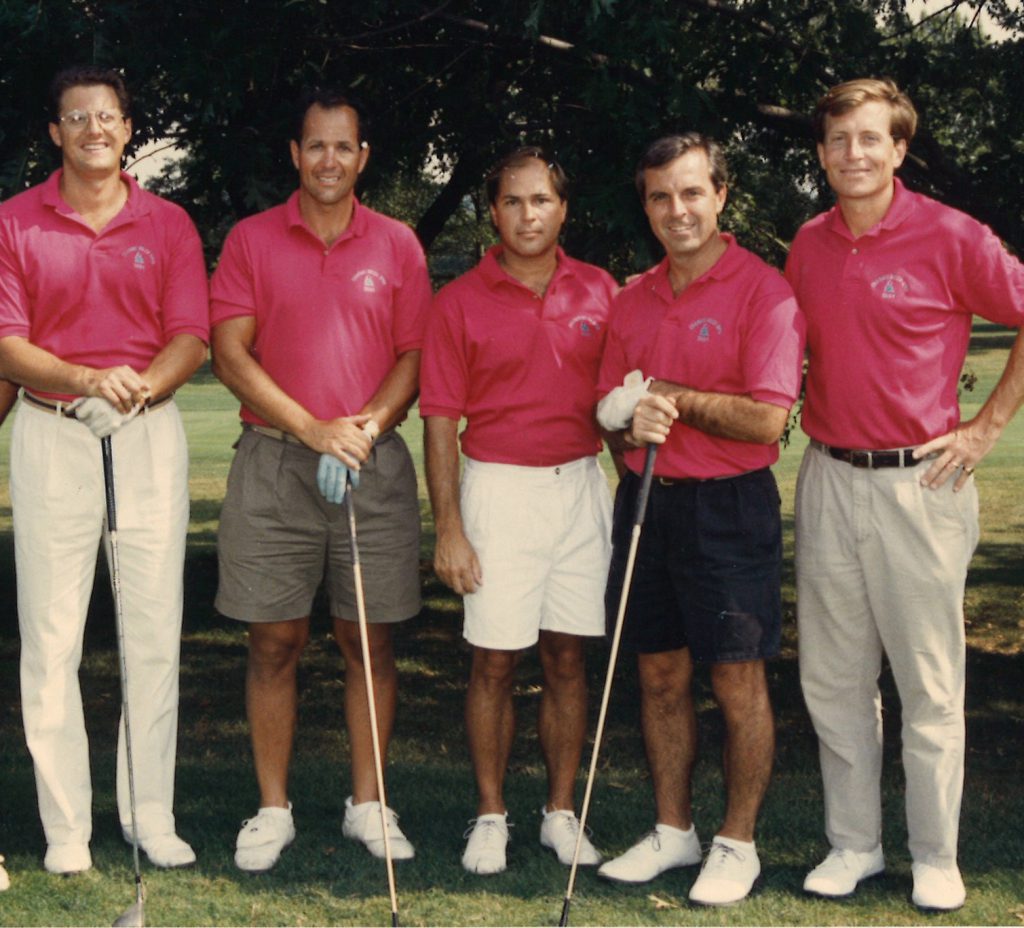 Charmie Welch, the golf tournament's namesake, was a little girl when she developed a life-altering disability. When her medical needs became too difficult to manage at home, her parents were dismayed to learn the only care options were nursing homes. Their struggle to find the perfect place for their daughter inspired the creation of The Mary Campbell Center.
In addition to Charmie's parents, seven founders came together to bring The Center to life in north Wilmington in 1976. Bill Davis, a dear friend of the Welch family and Steve Crifasi's father-in-law, was on the original golf committee in 1981. With his help, The Mary Campbell Center has grown every year due to the tournament's success.
"My father-in-law inspired my involvement, and the tradition continues with his son, Bill Davis Jr., me, and my son, Steve Jr.," says Steve.
"The Mary Campbell Center truly is a phenomenal facility that helps many individuals and families, but its needs are constantly evolving. I am proud of all of our fundraising efforts and grateful for the unwavering support we've had from sponsors like Patterson-Schwartz. Over the years we have been able to help The Center reach many goals, including the construction of an indoor wheelchair-accessible pool."
Surrounded by support
Another member of the PSA family personally connected to The Mary Campbell Center is Hockessin sales manager, Sal Sedita. Sal's daughter, Sarah, has been a resident at The Center for over 15 years.
"Every parent worries about who will take care of their child if they are gone or unable to do so," says Sal. "This becomes a much more 'real' situation when you have a son or daughter who will need full-time care for their entire life."
When Sarah completed school at age 21, Sal and his wife looked at multiple options where Sarah could live as an adult, but nothing felt right. Sarah had received respite care at The Mary Campbell Center before and the exceptional experience gave the whole family good feelings. Expecting to be on a waitlist of a year or longer, they consider themselves very fortunate that The Center had an opening for Sarah almost immediately.
"I compare The Center to a fraternity or sorority: a big home where she is surrounded by friends and people who care for her, care about her, and love her for her," says Sal.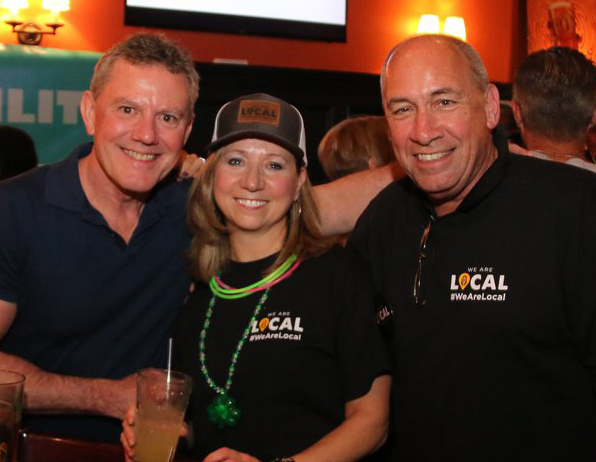 "Every day, I am thankful for The Center, and the peace of mind it gives us knowing she is so safe and so happy. To have such a special facility so close to home where we can visit anytime is one of my biggest blessings in a very blessed life."
Teeing it up to give back
Throughout the years, members of the PSA family have gathered in support of Sal, Steve, and The Mary Campbell Center. The Center has been a frequent beneficiary of the Hockessin office's annual soup fundraiser and the recipient of all the proceeds raised at the 2018 PSA Guest Bartender event. Corporately, Patterson-Schwartz has donated holiday trees and lunches to the facility and returns year after year as a sponsor of the Charmie Welch Golf Tournament.
On September 13, 2021, the Charmie Welch Golf Tournament will be celebrating its 40th year. Like past years, Steve and Sal will team up in support not only as sponsors and colleagues but also as friends hitting the links for a good cause: they have been playing the tournament together as part of the PSA foursome for as long as either can remember.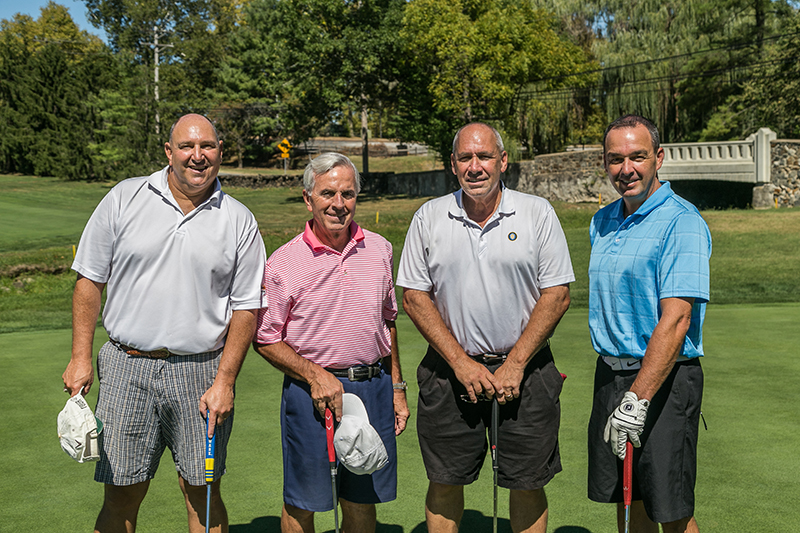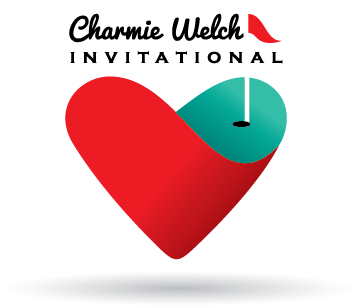 To learn more about this year's tournament (which includes a drone golf ball drop raffle open to the public) and how you can support The Mary Campbell Center mission, please click here.
Together we can light the way to a better tomorrow
The PSA Foundation was created in 2001 and supports numerous local charities and organizations whose causes are close to the hearts of the Patterson-Schwartz family of sales associates, employees, and friends. We invite you to learn more about how Patterson-Schwartz is giving back to the communities where we live, work, and play, and to connect with us when you're ready to partner with a local real estate expert.