As the temperatures soared and the sun blazed, summer became a time of heightened activity at Patterson-Schwartz. In addition to helping buyers and sellers, PSA agents were busy getting in front of their communities and industry peers, as well as getting ahead on their service portfolio and professional development. Join us as we revisit the highlights and achievements, and share the opportunities that were seized during those sunny days.
Fired Up Philanthropy
The temperature wasn't the only one rising to the occasion this summer. In June, PSA participated in another successful Build Day for Habitat for Humanity of New Castle County, and in July, took a trip to the Delaware beaches to return as sponsor of the Rehoboth Art League's Cottage Home Tour. In addition to these events, PSA co-sponsored a number of agent-driven causes through the PSA foundation, hit the links at a number of golf fundraisers, and helped local kids prepare to get back in the classroom with a company-wide school supply drive.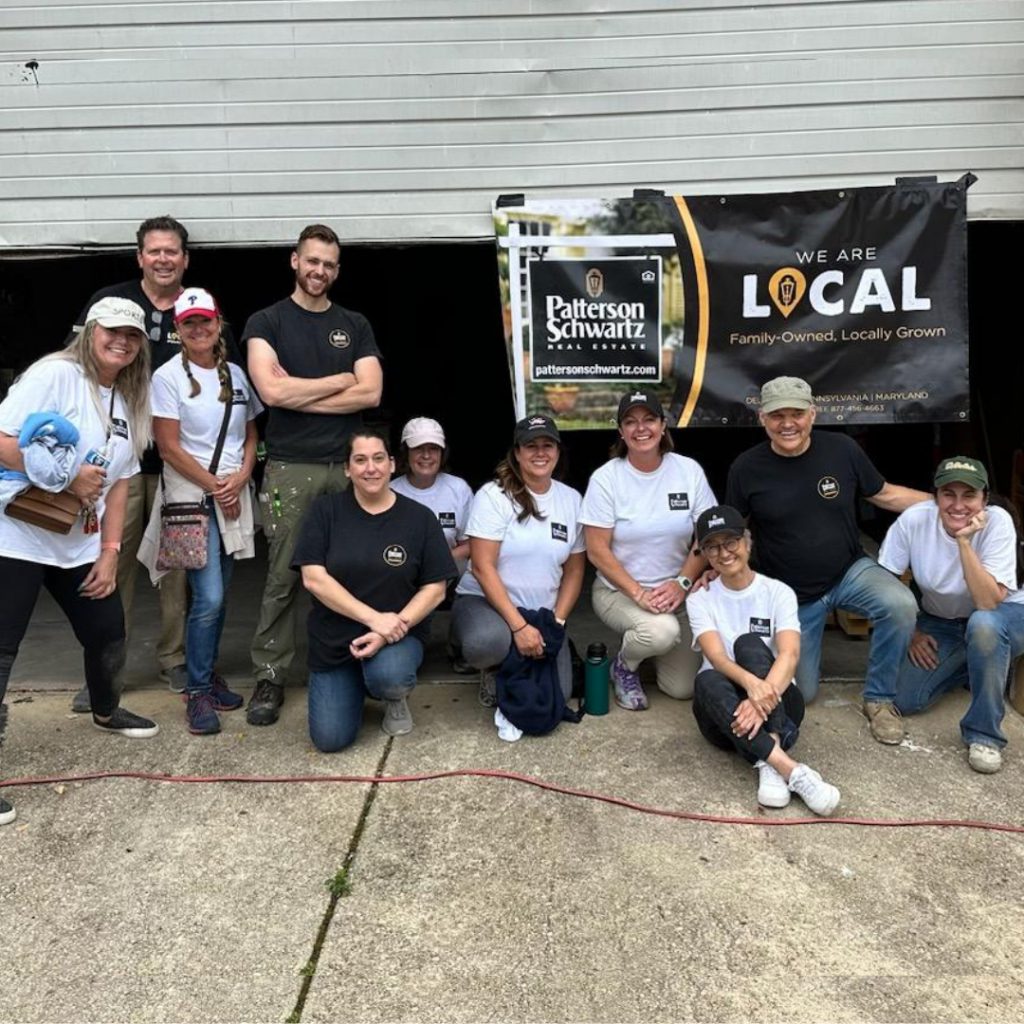 The charitable giving never stops at PSA and there are a number of events and charitable efforts lined up for fall, including sponsorships with The Delaware Center for Horticulture, The Delaware Museum of Nature & Science, Delaware Hospice, and The Mary Campbell Center.
Fun in the Sun
From our first-ever company-wide picnic at our Newark campus to our Mid-Summer Mixer in Lewes, members of the PSA family had a number of opportunities to celebrate the best of summer with their colleagues. These events proved an excellent way to gather agents from across the company and provide a warm welcome to the many new and returning agents who've chosen to make their home at PSA.
Speaking of fresh faces, over the summer our corporate headquarters welcomed a new technology support assistant, and a number of new staff members to our property management department. We are constantly improving and expanding our network of support at PSA and these new hires are already integral to the strength of our team.
With end-of-summer celebrations underway – an intimate "Q&A with PSA" open forum with our EVPs, Donna Greenspan and Jason Giles, and plans for a November Mid-Month Mixer in the works – there are sure to be plenty of opportunities to celebrate PSA's culture, community, and growth into the fall months.
Tools & Tech Coming in Hot
Before the Memorial Day barbeques coals got a chance to cool, PSA beefed up our tech with the launch of a new and improved online home valuation tool on pattersonschwartz.com. What better way to bring the summer heat than with maps showing buyer activity hot spots? A product of partnership between PSA and Leading Real Estate Companies of the World®, this new tool has already proven a valuable resource for potential sellers, and a springboard for PSA agents assisting clients with putting their homes on the market.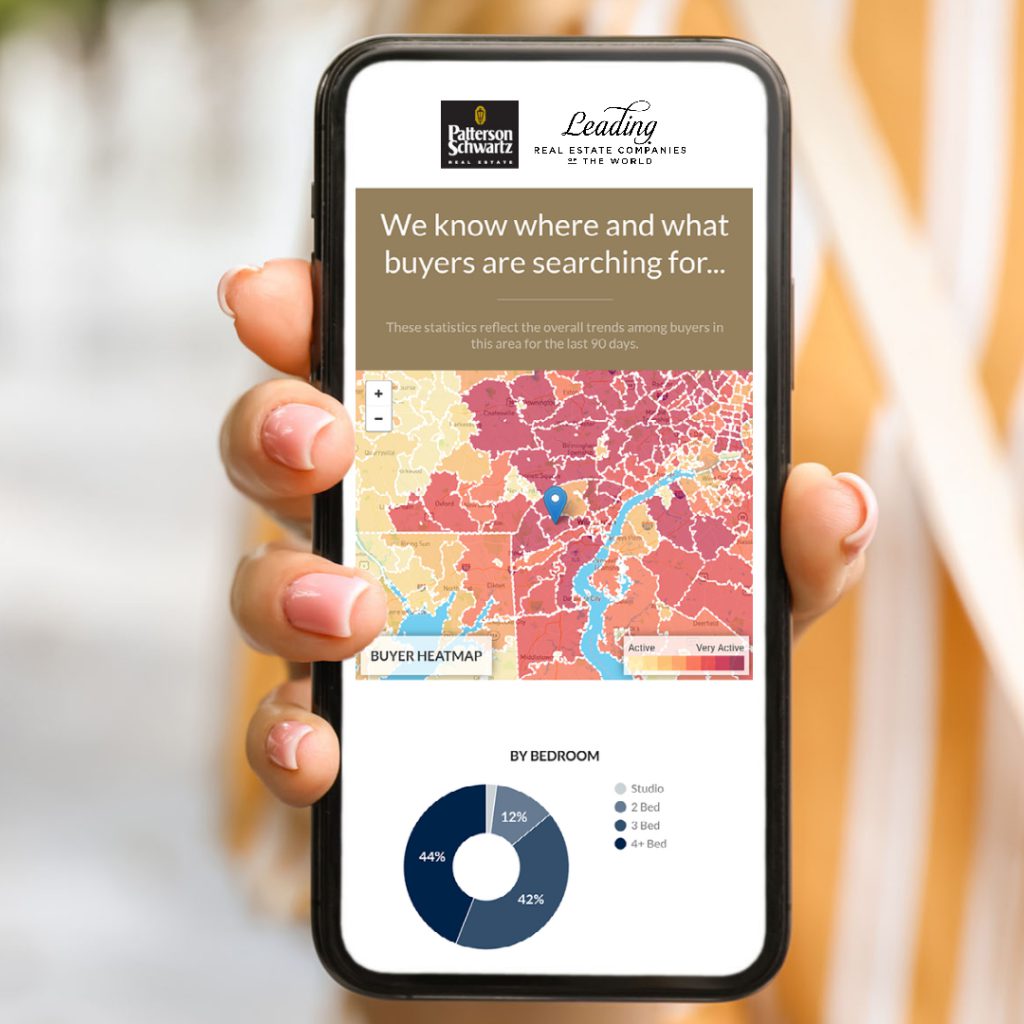 On the heels of that launch came a series of in-person sessions at each PSA office with experts from Homes.com, and the release of some updates to our internal business management system (PS@NET).
On tap for this fall, PSA is helping agents dip their toe in the AI waters by hosting sessions with a national expert and coming up with ways to make AI more accessible for day-to-day business.
Diving into Professional Development
At PSA, our agents are always striving to be the best they can be. And during a season defined by clocking out for vacation, our agents were increasingly checking into the office. Well-attended educational summer sessions on "How to Answer Six Common Real Estate Questions" and "A Day in the Life", and workshops on compliance guidelines, gave PSA agents an edge on generating business and the best practices to garner success.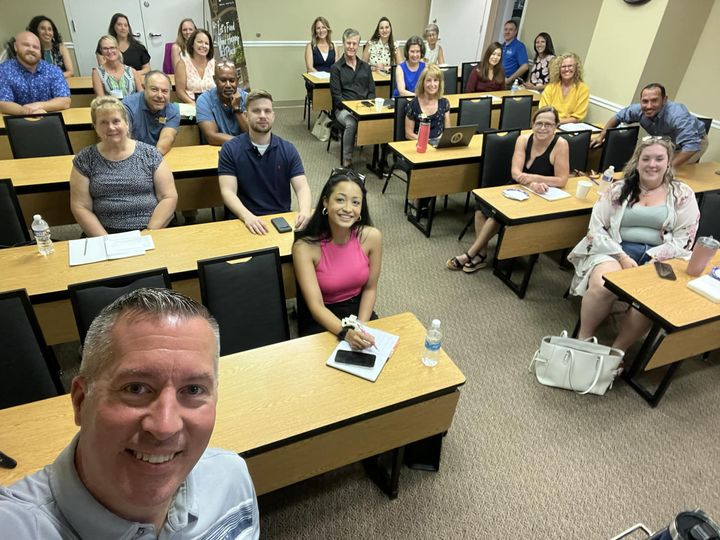 September brings a new season of our Successful Start new agent training program, a vigorous continuing education schedule, business planning sessions, and a marketing road show focused on leveraging testimonials for business. Sales meetings, workshops, and round tables with PSA peers, leadership team members, and industry partners will also pick up in frequency as the leaves change.
With a bustling summer under our belt and a jam-packed fall on deck, it's a great time to be a part of PSA regardless of the season.
About Us
Patterson-Schwartz Real Estate is Delaware's largest independent real estate brokerage and offers a full range of services that include residential home sales, purchase and rental, relocation services, and property management. We've been guiding home buyers and sellers since 1961, and invite you to connect with us when you're ready to partner with a local real estate expert.
Quick Links