RealTrends recently released the 2023 America's Best Real Estate Professionals rankings, and Patterson-Schwartz is thrilled to announce that eleven of our best and brightest agents and teams have made the list! This remarkable achievement positions them as industry leaders, representing the top 1.5% of more than 1.6 million real estate professionals nationwide.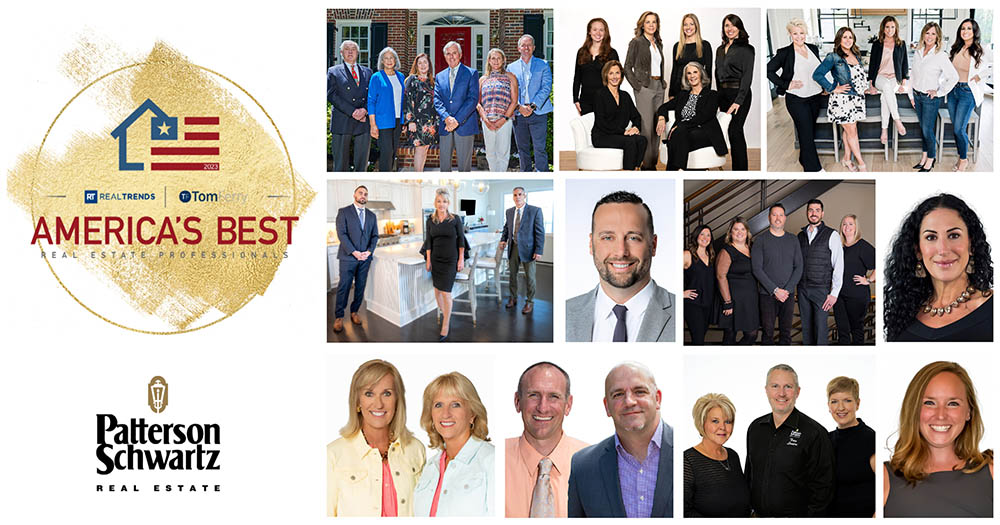 Now in its 11th year, the recent rankings measure closed transaction sides and closed volume for 2022. In total, over 27,500 U.S. real estate sales associates from every state are featured in America's Best.
Each honoree earned their spot during another competitive year in our industry, surpassing production benchmarks and delivering outstanding service. We are proud of our local brand and service legacy that proves our agents and teams are prepared for any market challenge and only getting stronger.
Being recognized among the highest performing agents in the United States is a well-deserved honor for these hard-working members of the PSA family who continue to raise the bar in the real estate industry. Get to know them on the list below!
America's Best – Delaware Rankings 2023
Click here to review the complete list
About Us
Patterson-Schwartz Real Estate is Delaware's largest independent real estate brokerage and offers a full range of services that include residential home sales, purchase and rental, relocation services, and property management. We've been guiding home buyers and sellers since 1961, and invite you to connect with us when you're ready to partner with a local real estate expert.
Quick Links