On December 1, 2021, Patterson-Schwartz family members from across the company came together to celebrate the holiday season as they have in years past: at a favorite local venue decorated with hints of the company's signature brand, a Toys for Tots donation bin filled to overflowing, and laughter and good cheer ringing throughout the halls.
But this year's celebration was an extra special one.
Not only was it the first company-wide gathering after a year-long hiatus due to safety concerns, but it also took place sixty years to the day the company was founded.
There is so much of which to be proud, grateful, and optimistic about as we look back on the year leading up to this significant milestone.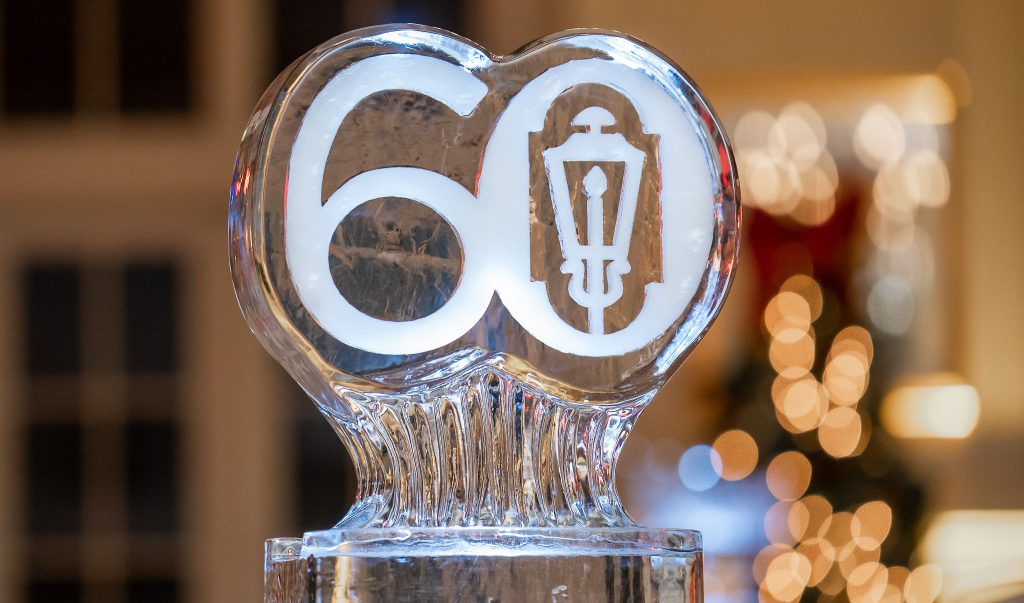 Exceptional times, exceptional service
In 2021, we were honored to serve the residential real estate needs of approximately 4,593 individuals and families, transferring ownership of properties valued over $1.6 Billion in total. During a year that fluctuated between feeling close to normal and far from it, our team worked diligently to meet every challenge and deliver exceptional service. We are grateful for our amazing agents for going above and beyond, a dynamic leadership team at the helm, and a dedicated support staff who keep things running smoothly behind the scenes.
The commitment and perseverance of the Patterson-Schwartz family are the reason we are recognized as the number one independently owned & locally operated real estate brokerage in the State of Delaware year after year.
Being a good neighbor
At the heart of Patterson-Schwartz is an engaging company culture of support that translates into caring about each other and the causes close to the hearts of our colleagues and friends. Now in its 20th year, the Patterson-Schwartz Foundation has generated over $1,360,000 in donations to local organizations since its inception.
But as the last year proves, we don't just give back, we show up.
In 2021 we returned to in-person Build Days for Habitat for Humanity, teed up for good causes at our hometown golf courses, and prepped meals for neighbors in need. Foundation activity is already picking up speed for 2022, with continued support for long-time community partners like Meals on Wheels Delaware, and new charitable endeavors on the horizon with the Inaugural First State Half Marathon and Middletown YMCA.
Growth and development
The Patterson-Schwartz Successful Start and agent education programs continue to evolve, and we are thrilled with the results of our efforts to provide valuable business-building resources for both new and seasoned agents. Over the past year we launched a refreshed training program for new agents, introduced new tools and technology, and hosted coaching workshops, team meetings, and celebrations, both in-person and online.
We were pleased to welcome over 90 new sales associates in 2021, many new to the business, some experienced and looking to grow, and more than a few who returned for a homecoming. We relocated our Middletown sales center to a new, larger space, renovated our shared spaces in our corporate headquarters, and expanded our services into Chesapeake City with an office at the center of town. Our vacation rental services in Sussex County also continued to gain momentum.
Rising to the occasion
Today Patterson-Schwartz is home to a sales team and corporate staff of over 550 strong and ten locations that stretch from Brandywine Hundred, into Eastern Maryland, and down to the Delaware Beaches.
Our Successful Start 100 Days to Greatness program begins a new session in late January 2022, and has more than twenty participants enrolled. Plans are in motion to launch new and improve existing business and marketing tools for our sales associates. And, as always, we are hard at work creating fresh ways to reach buyers and sellers.
Whatever the future brings, Patterson-Schwartz remains committed to serving our customers, the local industry, and the communities we call home with the integrity and passion for adding value established by our founders.
Cheers to sixty years and the bright future ahead!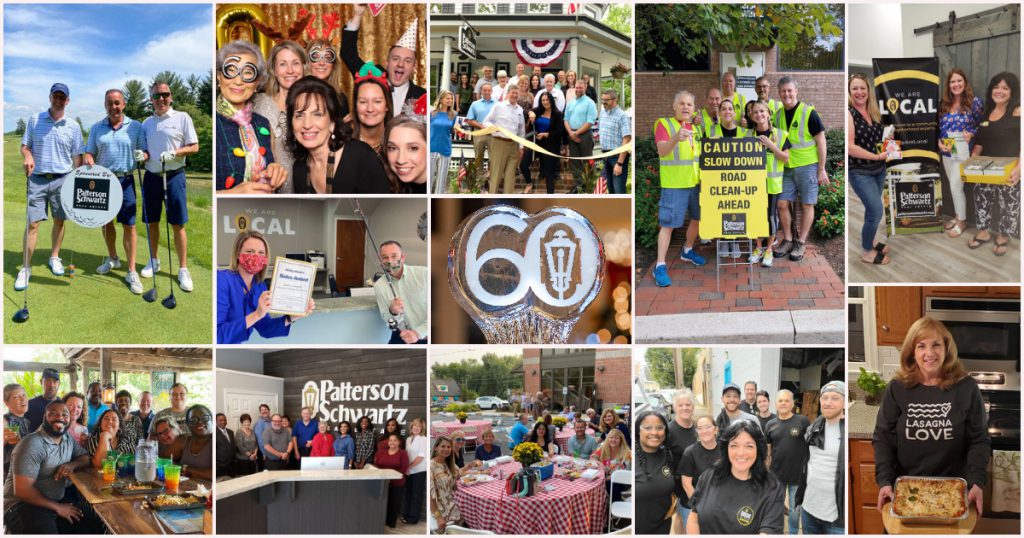 About Us
Patterson-Schwartz Real Estate is Delaware's largest independent REALTOR® and offers a full range of services that include residential home sales, purchase and rental, relocation services, and property management. We invite you to connect with us when you're ready to partner with a local real estate expert. We've been guiding home buyers and sellers since 1961.
Quick Links