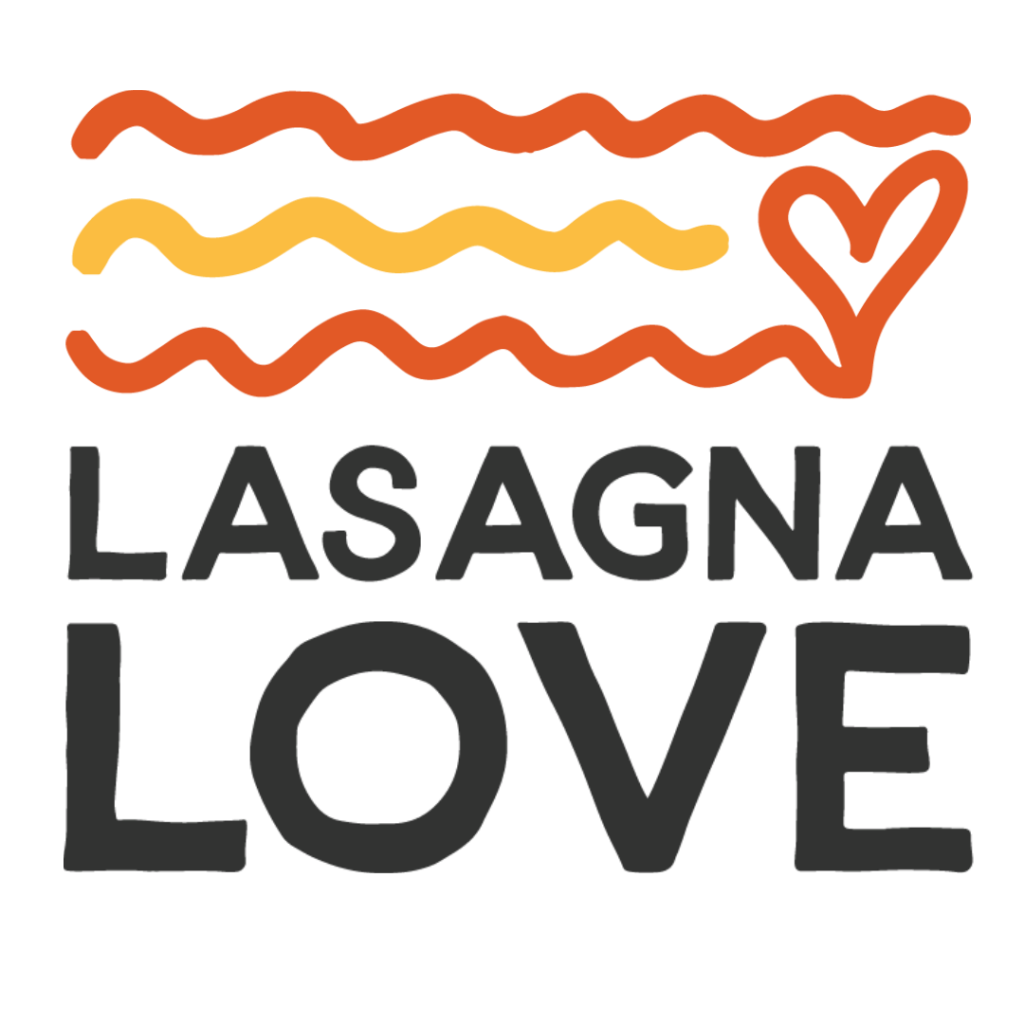 Home-cooked lasagna is considered by many to be the ultimate comfort food with its melted cheese, satisfying dose of pasta, and its ability to bring people together around a table.
At the beginning of the Pandemic, Rhiannon Menn of San Diego, California, was looking to help families in her community who were struggling. She started by baking and delivering seven trays of lasagna around her neighborhood. One year later, her Lasagna Love concept is now a national movement, with over 20,000 people cooking and delivering meals in their communities.
The PSA Foundation is proud to spotlight the local chapter of Lasagna Love and its efforts to strengthen our community one tray of homemade goodness at a time.
Cooking up kindness locally
Andrea Carbaugh of the Patterson-Schwartz Newark Office is a local volunteer for Lasagna Love. She recently shared with the PSA Foundation her experience with this grassroots organization gaining ground in Delaware.
"As the saying goes, we are all in the same storm, but not all in the same boat," says Andrea. "When I was a teacher, I saw the effects of food insecurity on young children on a daily basis. And, as a busy real estate agent working long days, I know the struggle to get dinner on the table some nights! I love to cook, so last summer, when a random Facebook ad for Lasagna Love appeared on my feed, I jumped at the opportunity."
She has been volunteering to make lasagnas for deserving recipients ever since.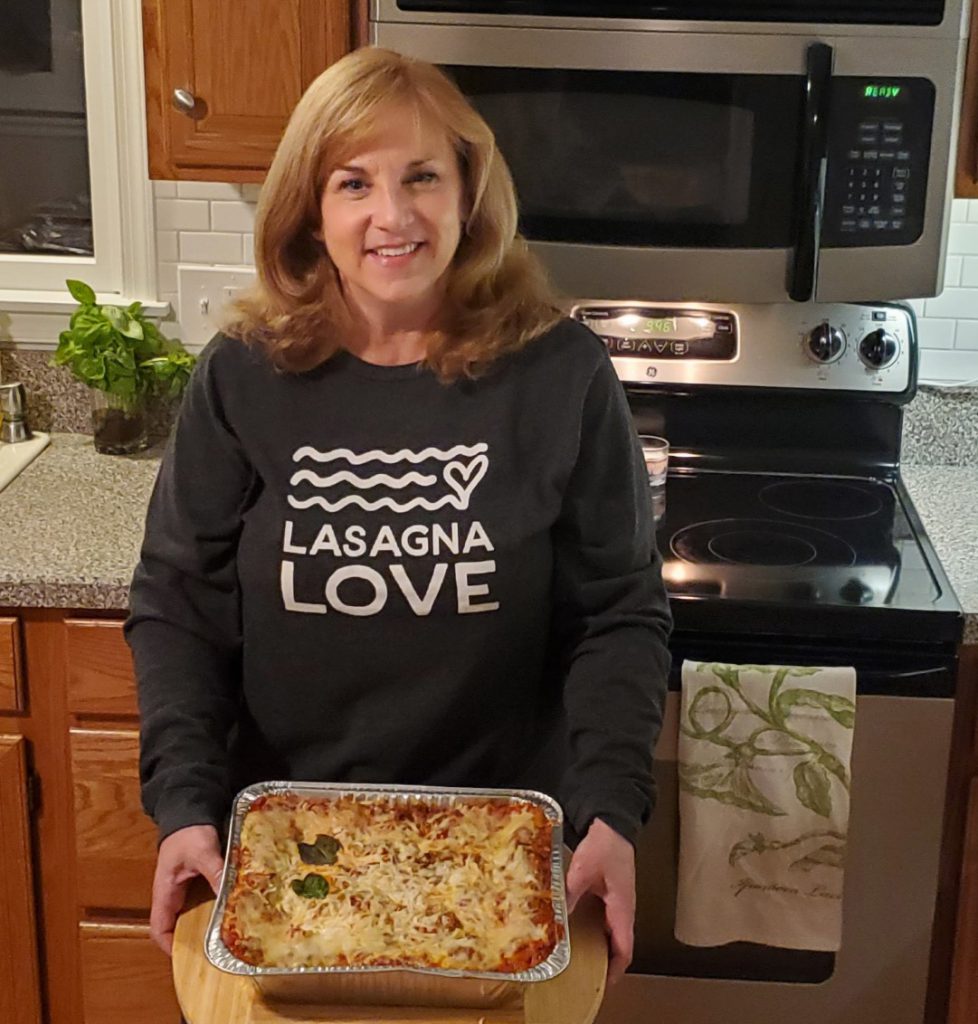 From one neighbor to another, with love
A Lasagna Love chef's mission is to help address the incredible rise in food insecurity among families and individuals, and to provide a simple act of care during times of uncertainty and stress. To Andrea, being "matched" to cook for a family in her area seemed a simple way to show kindness, especially when she felt the daily news was full of nothing but negativity.
"The recipients have all seemed genuinely touched – their gratitude coming through in thankful texts. One family was in my own neighborhood – an eye-opening and humbling experience, to say the least. You absolutely never know who may be struggling."
Delivery through Lasagna Love is contactless, keeping everyone safe and, in some cases, preserving the dignity of the recipient. Families may apply every 30 days, with volunteers who match frequency and distance parameters.
Andrea says she keeps herself prepared and organized by setting up an assembly line and making three lasagnas at a time.
"I make one for the recipient, one for the freezer in case I get a match when I have five buyers tours, and one for our dinner that night. There is support at all levels – even 'Chef' Facebook pages where everyone shares tips, recipes, and even sources for ingredients on sale!"
Lasagna Love in Delaware
In Delaware, there are over 120 Lasagna Chefs who await their meal assignments every week. On average, there are close to 65 weekly meal deliveries, with that number growing all of the time.
Their services have reached everyone from struggling or grieving families and those recovering from illness to over-worked frontline workers and sleep-deprived new parents. Most recently, the Delaware chapter provided 20 lasagnas to the nurses and staff who run unit 4A of BayHealth Hospital in Dover, a unit that is solely working with Covid patients.
Do you love to cook or know someone who would benefit from a homemade meal delivery? Click here to learn more about Lasagna Love and the many ways you can get involved. Monetary donations like the one from the PSA Foundation go towards the mission's operations or volunteer chefs to reimburse them for their groceries.
Together we can light the way to a better tomorrow
The PSA Foundation was created in 2001 and supports numerous local charities and organizations whose causes are close to the hearts of the Patterson-Schwartz family of sales associates, employees, and friends. We invite you to learn more about how Patterson-Schwartz is giving back to the communities where we live, work, and play, and to connect with us when you're ready to partner with a local real estate expert.