RealTrends, the Trusted Source in residential brokerage, and Tom Ferry International, a top coaching and training company, recently released the 2021 RealTrends + Tom Ferry America's Best Real Estate Professionals list.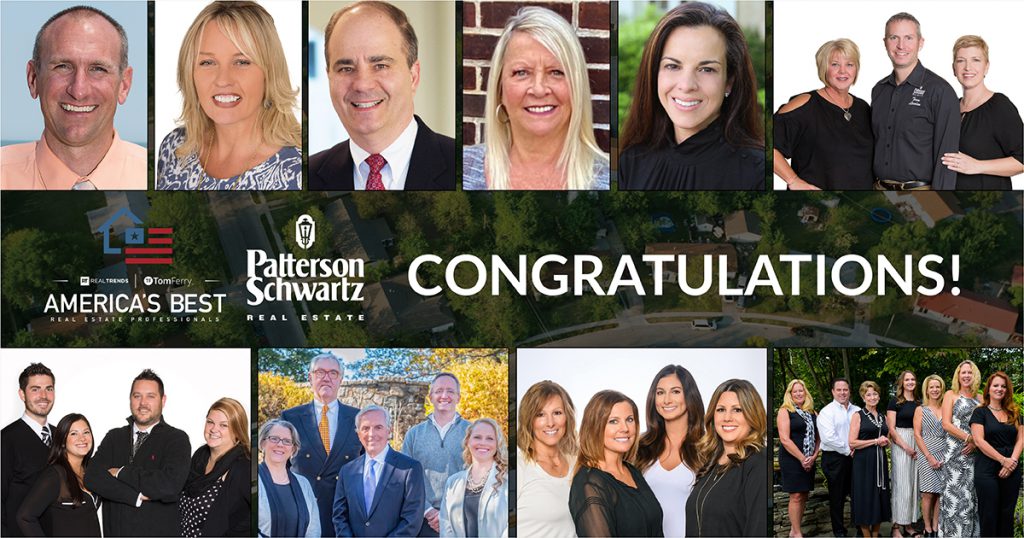 Now in its 9th year, this list consists of the top 1.5% of more than 1.4 million licensed REALTORS® nationwide in closed transaction sides and closed volume. RealTrends America's Best Sales Professionals grew by nearly 4,000 agents and teams between 2019 to 2020. And over 4,000 additional agents and teams met the baseline criteria of 50 closed sides or $20 million in volume. In total, over 18,000 U.S. real estate sales associates from every state are featured in America's Best.
Patterson-Schwartz is proud of our individual agents and teams who made Delaware's list during what has been perhaps the strangest real estate year in history. This recognition is well-deserved for these tireless, resilient, and hard-working members of the PSA family.
America's Best – Delaware Rankings 2021
PSA Individuals by Transactions Sides (Out of 26):
PSA Individuals by Volume (Out of 20):
PSA Small Teams by Transactions Sides (Out of 21):
PSA Small Teams by Volume (Out of 12):
PSA Medium Teams by Transactions Sides (Out of 14):
PSA Medium Teams by Volume (Out of 12):
Click here to view the complete list.
About Us
Celebrating 60 years of service, Patterson-Schwartz Real Estate is Delaware's largest independent REALTOR® with nine offices and over 450 full-time Sales Associates. We offer a full range of services that include residential home sales, purchase and rental, relocation services, and property management. We invite you to connect with us when you're ready to partner with a local real estate expert.
Quick Links