Meet Brian Pomije, Director of Property Management and Relocation at our corporate headquarters located in the Hockessin office! Through his commitment to hard work and always doing the right thing, he has driven growth and forged crucial partnerships with the National Park Service and others during his impressive two-decade journey at PSA. Stay tuned to learn more about Brian's approach to problem-solving, plans for PSA's future, and the unique culture that sets the company apart.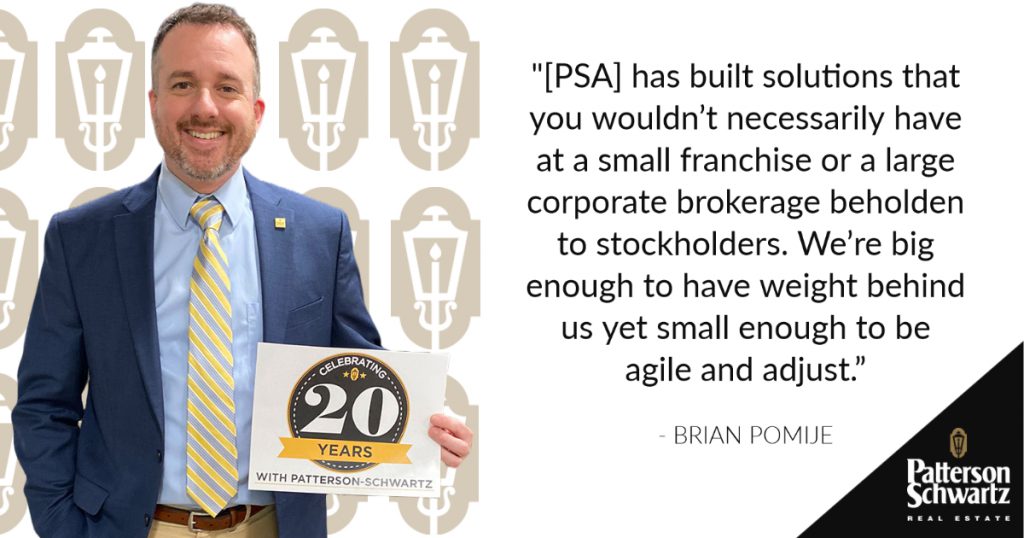 How long have you been with PSA and how did you grow with the company?
I have been with PSA for two decades, since January 2003. I initially started as an assistant on a team, which true to the degrees of separation in Delaware, happened to be the same team that sold my parents our first home in Delaware. This experience sparked my interest in real estate and I quickly progressed from being part of a team to becoming an individual sales agent
In 2011, an exciting opportunity arose within our Property Management department, and I eagerly seized the chance to learn another side of the business. I started as property manager and an assistant manager before transitioning in 2015 into my current role as Director of Property Management and Relocation.
What is the key to your success?
Never taking the easy way. Always do the right thing for the client despite how much extra work, time, and effort is involved. Doing business the right way attracts more business. The more you treat people well and handle a transaction properly, the more opportunities come your way.
What do you bring to the Property Management and Relocation departments?
Cleaning up messes, aka problem-solving. In PM and Relocation, we're often faced with multi-layered challenges. I enjoy breaking each into its most basic pieces, determining priorities, and creating a plan everyone can get onboard with.
Remaining level-headed when emotions are intense. When you're dealing with highly stressful and expensive situations, it is very important to take a step back and not get swept up and work through things methodically. Our clients range from hard-working neighbors to high-level politicians and corporate heads of industry. It's very hard to intimidate a Delawarean because we've seen it all. We can deal with all of those people and treat them in the exact same way. We approach $1,000/month rental with the same mindset as we would a $5,000/month rental or a complex portfolio of dozens of rentals.
What plans do you have for your departments in the next year?
Growth! Our reputation has opened doors for partnerships with the National Park Service, Brandywine Conservancy, and many more. Two summers ago, we expanded into vacation rentals in Sussex County. I'm proud of the number of clients we work with and believe focusing on providing excellent service is the best way to earn business and forge new partnerships
What sets PSA apart as a company and how would you describe the culture?
Their commitment to honesty, transparency, and hard work. With strong leadership, we achieve and maintain a stellar reputation, which drives growth and enables us to grow. Our partnership with the NPS and working with the federal government has been instrumental in our recent success.
Because of the company's support and reputation, we've built solutions that you wouldn't necessarily have at a small franchise or a large corporate brokerage beholden to stockholders. We're big enough to have weight behind us yet small enough to be agile and adjust. We're positioned in a great market and area with a great reputation. We can adjust our sails to the changing market.
How would you spend a relaxing day?
The Delaware way: visit one of our beaches or parks (favorites: Lewes, Brandywine Creek State Park), enjoy our restaurants, and hang out with friends and family. In the summer, you'd find me in the back yard, swinging in the hammock looking up at the trees. Maybe the grill is going. Music is playing, a beverage in hand, and our kids playing in the yard.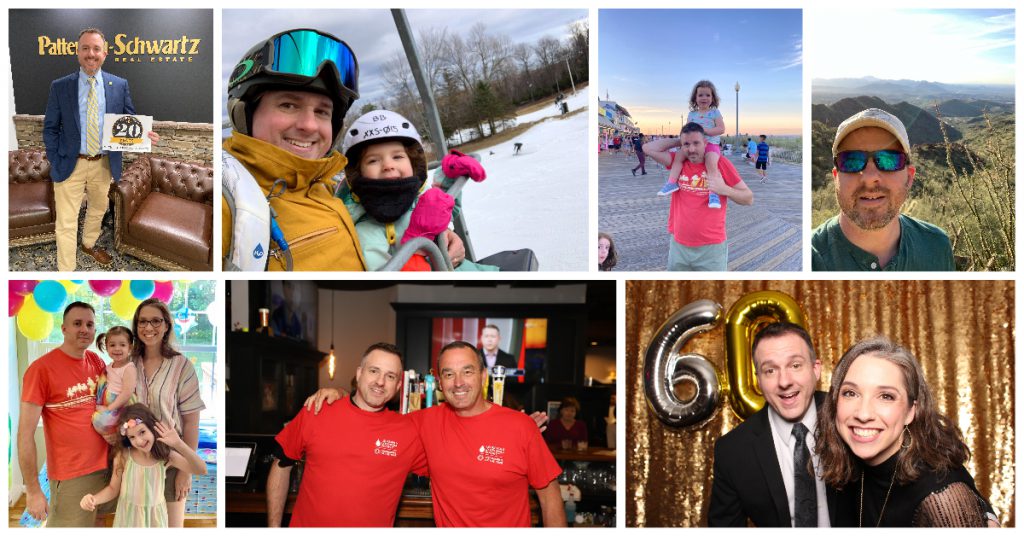 Ready to grow with us?
Brian exemplifies the core values that drive our company's success. With his commitment to hard work and doing the right thing, Brian has forged crucial partnerships with organizations and across PSA during his impressive two-decade journey. If you're inspired by his approach to problem-solving and wish to be part of a team that fosters growth and values its members, we'd love to chat with you about a career with Patterson-Schwartz!
Quick Links