In January of 2020, the Property Management team of Patterson-Schwartz was laying the groundwork for its Coastal Rental division. Their first major project was taking on the rental management services for the association at One Virginia Avenue in Rehoboth Beach. Little did anyone know that the start of this new venture would coincide with the challenges of a world-wide pandemic and state-ordered shutdowns.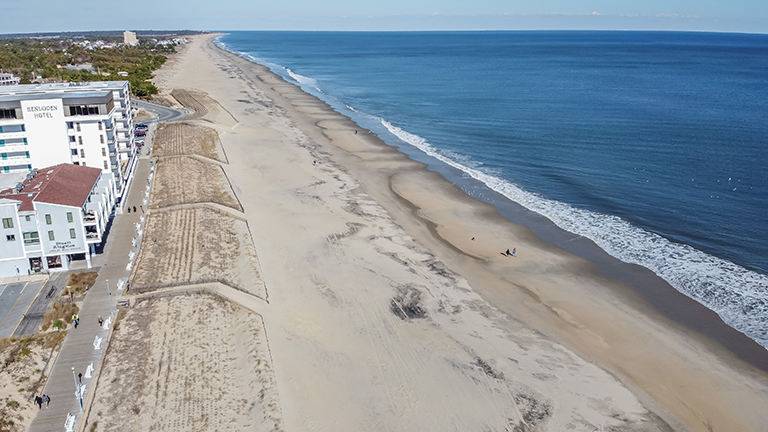 "We are forever grateful for the trust that was placed in us by the owners of such an established property and active rental hub," says PSA Property Management manager Brian Pomije of the One Virginia Avenue condos. "We owe a lot to Patterson-Schwartz leadership and the capable team at the helm of our Coastal Rentals division."
Placing safety first and serving the clients and properties with care was paramount to navigating the rental market in 2020. As the year came to a close, Patterson-Schwartz Coastal Rentals successfully booked 198 weeks' worth of rentals.
A busy season ahead
At this time, Patterson-Schwartz Coastal Rentals is in charge of over 50 rental properties with plans to grow. They recently launched a new web page and anticipate new rental opportunities in the days ahead.
Patterson-Schwartz has helped homeowners manage their properties since 1977 and has earned a reputation for professionalism. Their services include expert landlord guidance, property maintenance assistance, and tenant relations management. The Coastal Rentals division handles vacation/short-term and long-term rentals in the coastal Delaware community. The team, which operates out of the company's Rehoboth Sales Center on Highway One, offers local expertise and is sure to be busy this rental season. They can't wait to see people safely enjoying the Delaware beaches and all they have to offer!
Need someone to manage your property?
Patterson-Schwartz offers professional property management throughout Delaware and nearby communities in Pennsylvania and Maryland. Landlords may choose Full-Management, Non-Management, or the Landlord Assistance Program. Whether you are considering renting out your primary residence or seeking assistance with your investment portfolio, we offer service levels to fit your needs. Reach out today to get started!