Patterson-Schwartz is excited to announce the launch of our new lawn sign in the marketplace! The update features a modern, clean design while maintaining the traditional icon of our brand — the lantern.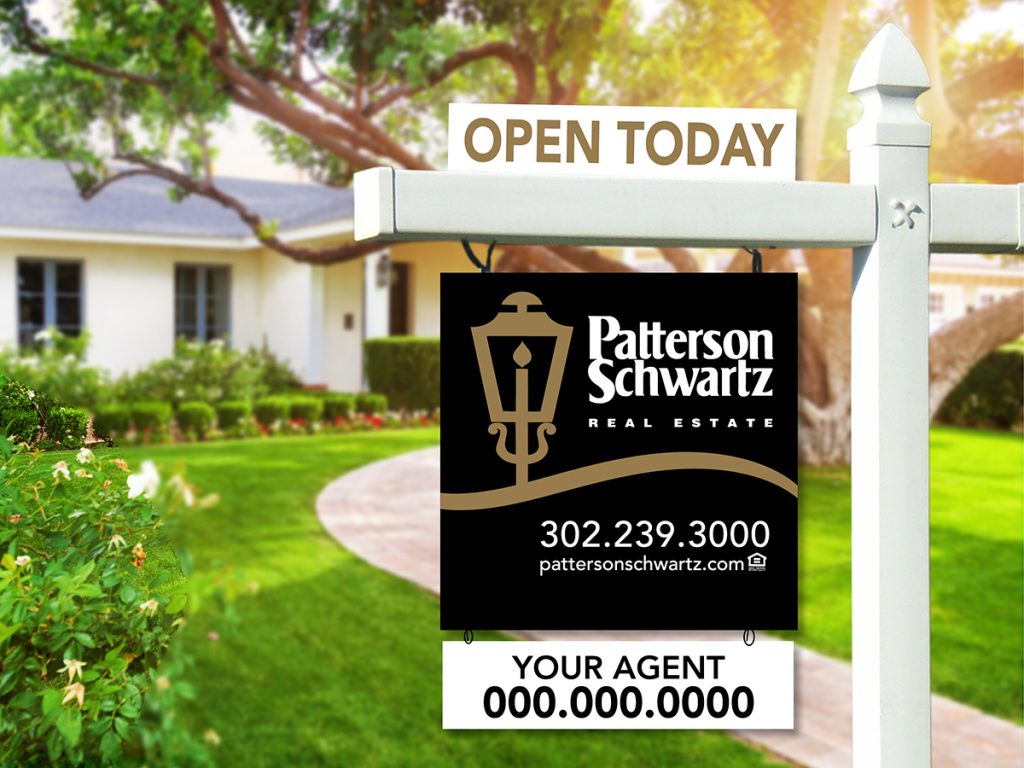 Lighting the Way since 1961
As Delaware's leading locally owned and operated real estate company for over 60 years, we take great pride in our brand and presence in the community. From our early office in Wilmington to our brand-new building in Middletown, we carried a version of our iconic lantern with us.
Did you know the carriage lanterns that hung outside of our former Delaware Avenue office directly inspired the iconic logo established in the late 1970s? They were refurbished and reinstalled outside of our current Newark sales center. This consistency in our brand shows that as much as we have grown, we remain true to our roots. Our lantern has always symbolized a warm glow of welcome and light to offer guidance.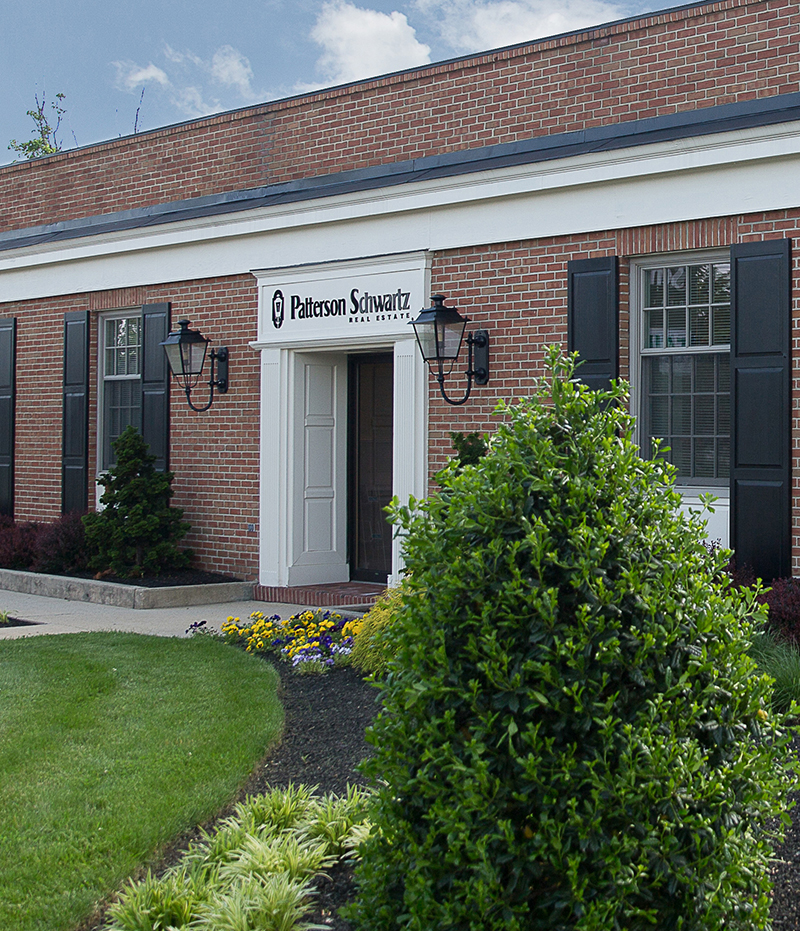 When it comes to selling your home, our lawn signs in your yard are an extension of our commitment to provide superior guidance through the real estate process. And at Patterson-Schwartz, it's the people connected to our company, especially the sales associates, who make the lantern on our brand shine by fulfilling that promise.
A Sign for the Times
During the last year, we saw many changes to our industry and our agents proved that they could pivot their business without sacrificing their commitment to customer service excellence. They learned new technology, used new tools, found new ways to connect, and forged ahead during uncertain times with care for the consumer.
A refresh to our lawn sign is just one way we invite you to experience what is new at Patterson-Schwartz and to get to know our brand and the sales associates lighting the way with the best tools, best resources, and the best expertise for the days ahead.
Long-time partner and local sign printer, PopDot Signs and Graphics, is busy bringing our vision to life, and we cannot wait for you to see us in a brand-new light.
About Us
Patterson-Schwartz Real Estate is Delaware's largest independent REALTOR® with nine offices and over 450 full-time Sales Associates. We offer a full range of services that include residential home sales, purchase and rental, relocation services, and property management. We invite you to connect with us when you're ready to partner with a local real estate expert.