Located in one of the fastest-growing communities in Delaware, the Patterson-Schwartz Middletown sales center is proud to announce it has relocated to 4417 Summit Bridge Road. The brand new 4,500 square foot office building by DSM construction features private parking, state-of-the-art conference areas, and expanded workspace for Patterson-Schwartz Real Estate and Fairway Independent Mortgage Company.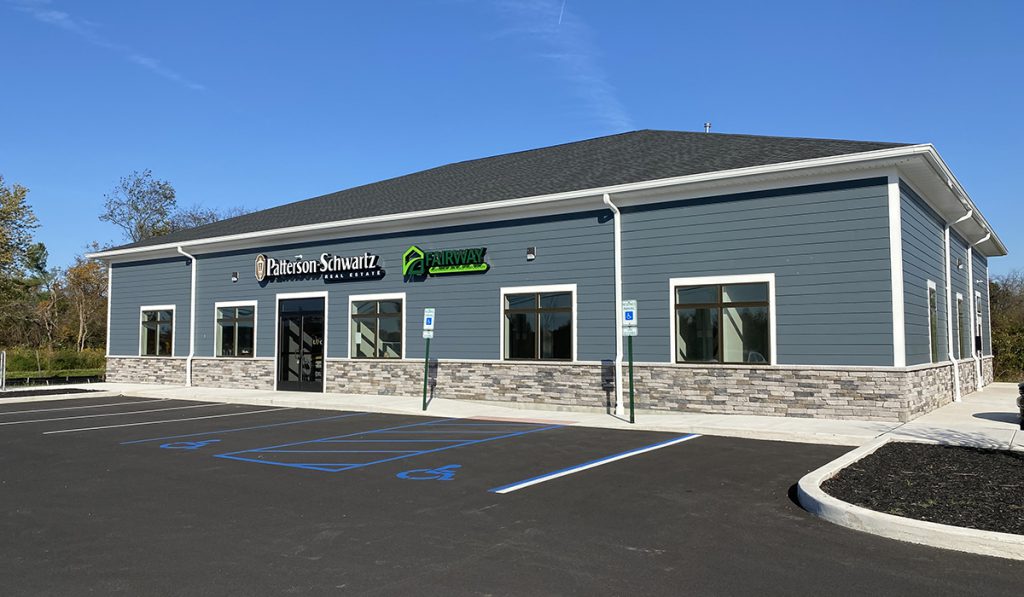 The new building is just around the corner from the office's previous strip mall location. Opened in February 2001, the early sales office served the many new construction neighborhoods that started to replace the area's vast farmland. In the subsequent years, residential, commercial, and industrial development has boomed, along with the population.
"Middletown is flourishing with new schools, new businesses, new jobs, and new housing opportunities. We are thrilled to be growing along with the community," says Dave Watlington, Patterson-Schwartz Middletown Sales Manager. "We love having this amazing modern space for our agents to call home."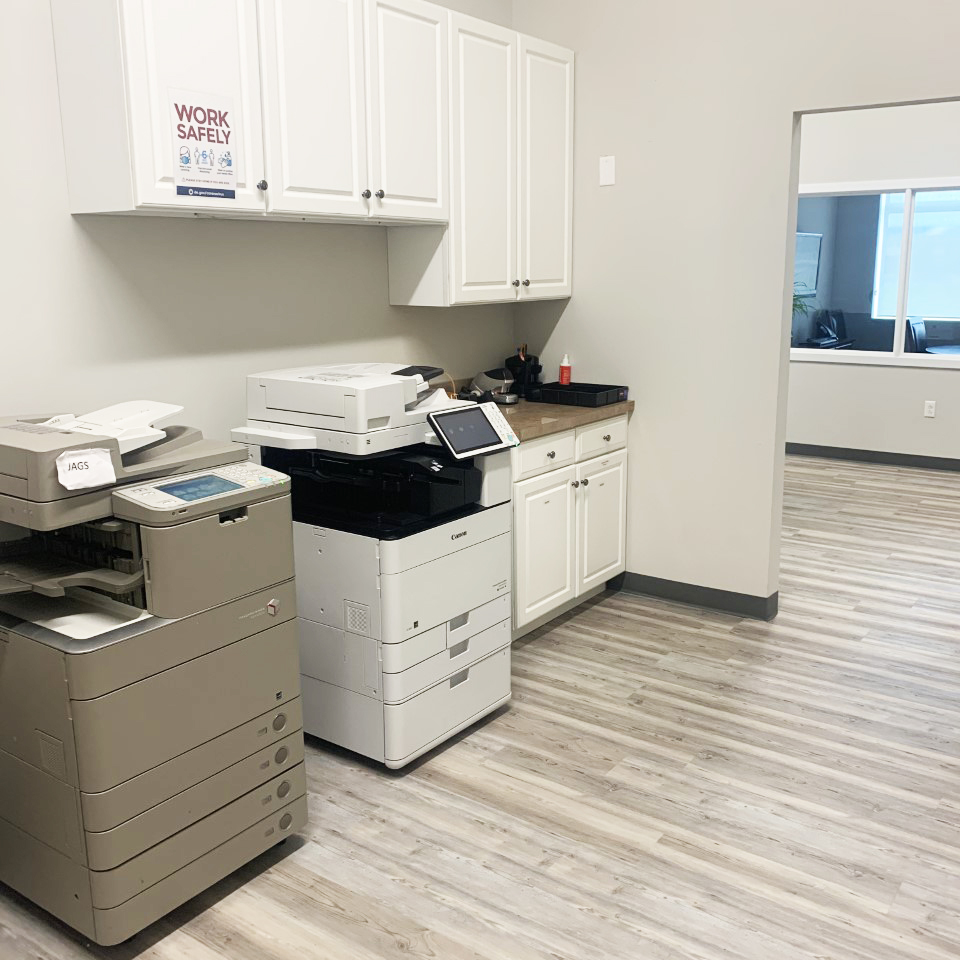 Strong & Growing
Relocating during a pandemic had its challenges but the Patterson-Schwartz Middletown family of agents remained connected and strong.
To keep in touch with his team, Dave conducted meetings, round-tables, and education sessions over Zoom or chatted with the sales team via WhatsApp. Gifts celebrating the company's 60th anniversary were distributed at a drive-up, mask-up event at the beginning of the year.
The Middletown sales center also welcomed many new agents over the last several months. There are currently more than 50 agents on the roster, 15 of whom joined the sales team in the first half of 2020. In addition to coaching from Dave, the new agents participated in an interactive, live-stream Successful Start program via zoom.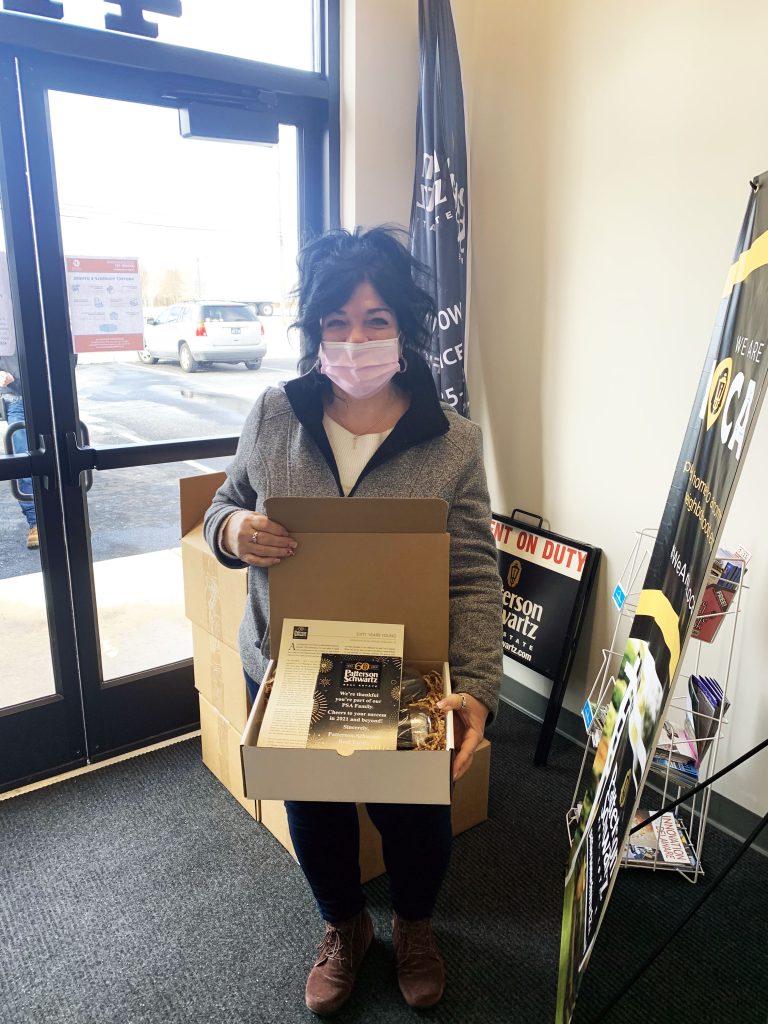 "Aside from it being beautiful & the perfect environment for incoming clients, our new office provides the agents with a lot more space for work, meetings, etc. As a Delaware brand, I see our new building as just another way Patterson-Schwartz shows care for the consumers & their convenience, as well as for the agents and the local community. I truly appreciate all the support and resources PSA provides."

Rhonda Smith, Patterson-Schwartz Middletown Sales Associate
Lighting the Way
The Patterson-Schwartz Middletown sales center invites the public to visit our new home or to reach out to our agents via phone call, text, chat, or email. The new blue building and bright Patterson-Schwartz signs are there to light the way to expert local real estate guidance.
Quick Links