RISMedia recently released the full Top 1,000 Power Broker Report for 2021. Now in its 33rd year, the report is real estate's longest-running ranking of the industry's most successful brokerages by sales volume and transactions.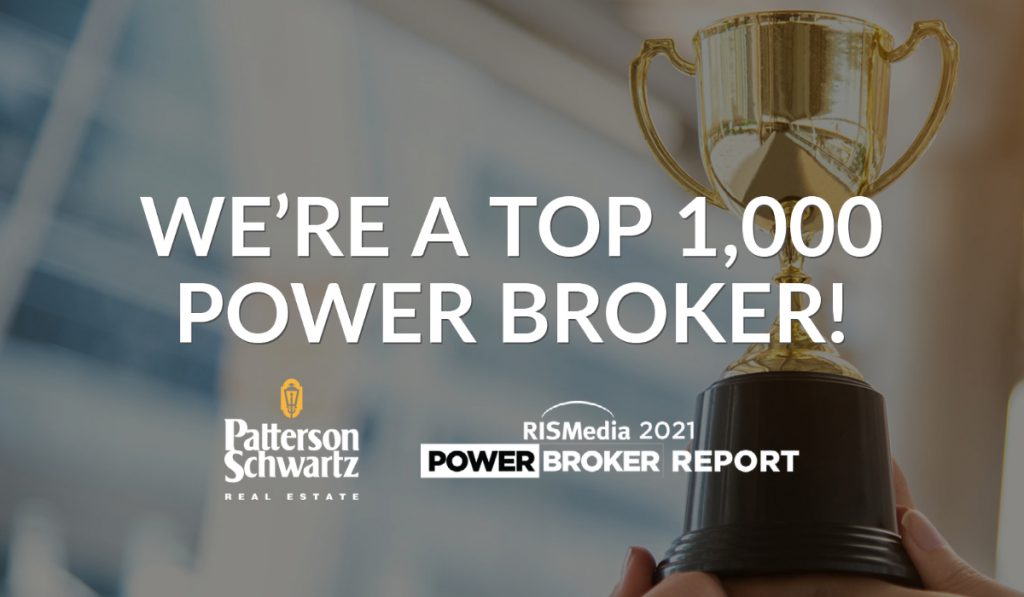 This year's rankings reflect the industry's unwavering attitude to persevere and tackle challenges head-on, even amid uncertainty. As we sifted through the impact the of 2020 coronavirus pandemic here at home, Patterson-Schwartz focused on new ways to do business and remained steadfast in helping our clients buy and sell real estate.
According to the 2021 report, Patterson-Schwartz ranked #224 by volume with $1.4B+ sales in 2020, up 15.7% from 2019. By transactions, Patterson-Schwartz ranked #193 with 4,345 transactions in 2020, up 4.5% from 2019. Patterson-Schwartz appeared in the top 25% nationally for both categories. As a locally owned and operated brokerage listed among national brands, we are incredibly proud of the PSA family's resilience, hard work, growth, and achievements that made our Power Broker status possible.
Click here to view the full report.
Locally Grown, Nationally Recognized
Headquartered in the town of Hockessin, Delaware, Patterson-Schwartz has been lighting the way home for 60 years. We are Delaware's largest independent REALTOR® with nine offices and over 450 full-time Sales Associates. We offer a full range of services including residential home sales, purchase and rental; relocation services, and property management. We invite you to connect with us when you're ready to partner with a local real estate expert.
Quick links