Whew! … The holidays are over, the resolutions have been made, and the new year is in full gear.
But before we venture too far into 2023, we want reflect with gratitude on a year full of growth, productivity, and community at Patterson-Schwartz (PSA).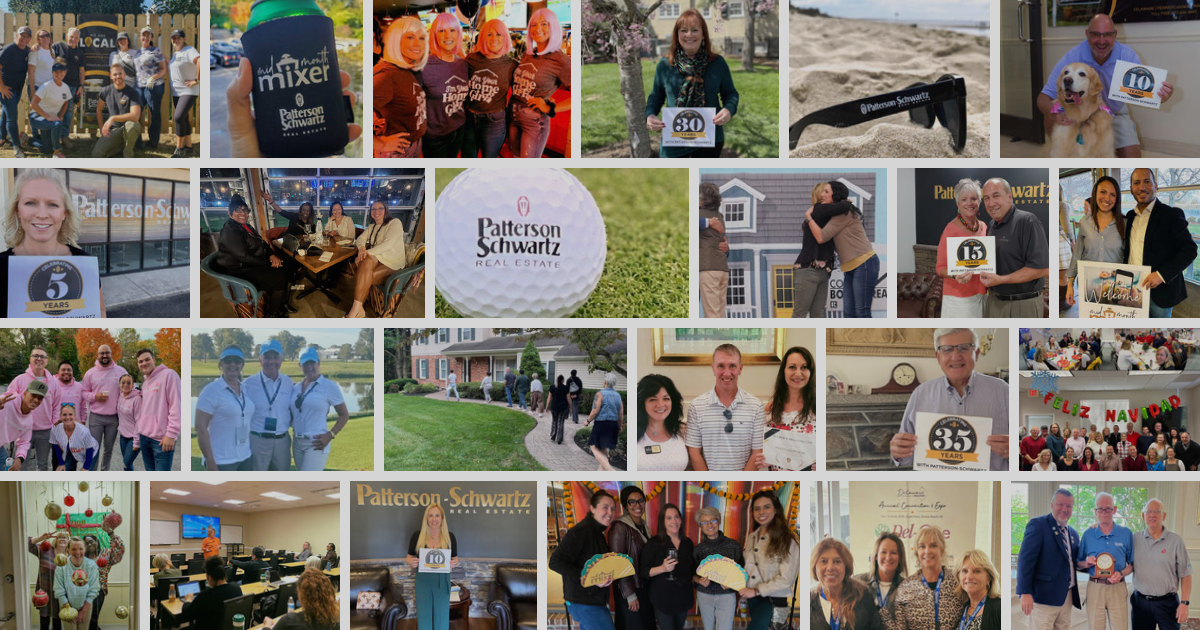 Growth
In 2022, our agents showed up in droves for PSA-led marketing strategy sessions, home tours, continuing education classes, business planning workshops, and networking events. But our agents weren't the only ones to get smarter through professional development, our CMA listing presentations did too. Especially in a shifting real estate landscape, access to on-going education and innovative tools is key to growth in any market and our agents took full advantage of both.
The PSA population also grew, in size as well as strength. In addition to welcoming 60+ new and experienced agents to our sales team, we had the pleasure of congratulating nearly 200 members of the PSA family on their noteworthy anniversaries (10+ years) last year. Our agents, staff, and leadership team possess a remarkable depth of knowledge, experience, and dedication that is a true testament to our legacy of service.

With so many brokerages looking to add to their ranks, we are honored by all of the talented and caring professionals who've made the choice to partner and grow with us. PSA remains dedicated to supporting you and your business.
Productivity
In 2022, we were proud to serve the residential real estate needs of approximately 3,756 individuals and families, transferring ownership of properties valued over $1.48 Billion in total. We also proudly assisted over 175 individuals and families through the leasing process to find a rental property. During every single transaction, our sales associates, leadership team, and dedicated support staff worked diligently to meet every challenge and deliver exceptional service.
And with over 75 sales associates and teams from across the company receiving recognition from the Realty Alliance for 2022 top sales performance, and a significant number of that population having earlier ranked nationally among America's Best, we are confident saying we have some of the most productive agents in the business!
Community
The PSA Foundation continues to be active and has contributed nearly $1.4 Million to local charities and organizations since its inception in 2001. In addition to giving back through our Foundation in 2022, the PSA community gathered around our peers to support a number of charitable causes, celebrate important milestones and achievements, and launch the Mid-Month Mixer — our very own series of networking events.
We value our family culture and always look for new ways to support and connect with each other and the areas and the industry we serve. Year after year, we are thrilled by what we can accomplish together.
What's on the horizon?
2023 is already off to a great start, and our sales associates are here for it. The January calendar was dominated by sales meetings, next-level business planning sessions, our first Mid-Month Mixer of the new year, and the debut of our re-imagined and mobile-responsive online business and listing data management system (PS@NET) — a project our technology and in-house focus group worked diligently on for the greater part of 2022.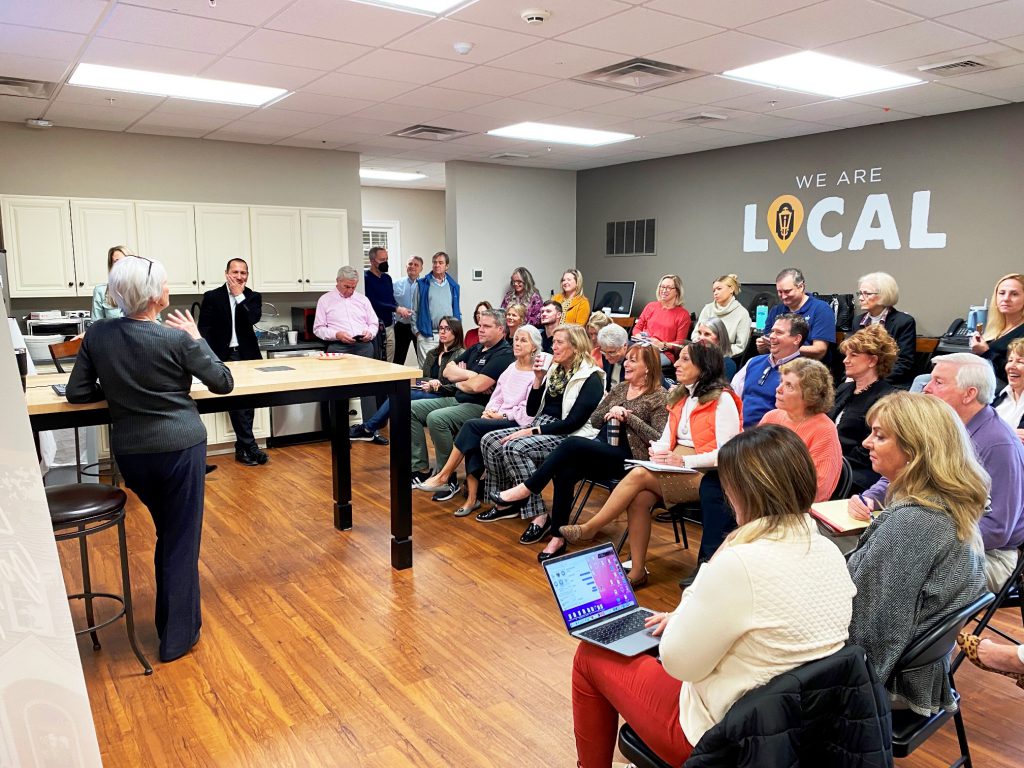 The next few months will bring more new agents through our Successful Start program, back-to-basics marketing sessions for seasoned agents, and more opportunities to better serve clients and get in front of and learn from industry leaders and peers.
Markets change and bring new challenges, but our commitment to serving our clients, agents, and community with integrity stays at the same level of intensity as it did at our company's founding. Cheers to over six decades strong and the bright future ahead!
About Us
Patterson-Schwartz Real Estate is Delaware's largest independent real estate brokerage and offers a full range of services that include residential home sales, purchase and rental, relocation services, and property management. We've been guiding home buyers and sellers since 1961, and invite you to connect with us when you're ready to partner with a local real estate expert.
Quick Links