Real Estate transactions during 2020 were certainly a bit of an adventure but, despite the shutdowns and restrictions, Patterson-Schwartz was able to adapt, thrive, and ultimately assist more clients with their homeownership needs in 2020 than in the previous year. This accomplishment would not have been possible without the hard work and perseverance of our family of sales associates.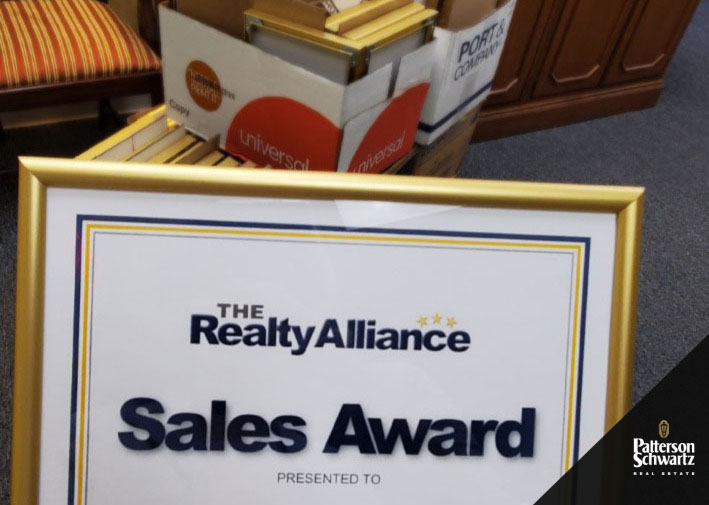 The Realty Alliance is a network of North America's elite real estate firms, and each year they identify the leading residential sales professionals for their exceptional performance.
The Patterson-Schwartz agents and teams recognized for their efforts in 2020 make up the top 15% of our sales associates in the individual categories of Units and Total Dollar Volume. The qualifying amounts were 18 Units, and/or a Total Dollar Volume of $5,500,000.
A Commitment to Exceptional Service
The 2020 Realty Alliance Sales Awards are well-deserved, especially considering the year's uncertain outlook and business challenges. We are thrilled to congratulate the 75+ Patterson-Schwartz agents and teams for being recognized at a national level for their outstanding efforts and accomplishments. These honorees exemplify our company's dedication to providing superior guidance and service while offering exceptional knowledge of market conditions and a commitment to represent clients honestly and professionally.
2020 Realty Alliance Sales Award recipients, listed by sales office: