Justin Kierstead knows what it is like to grow with a company that helps you succeed. As someone who joined PSA a little over three years ago, his newest role as the Director of Recruiting & Career Development positions him to lead agents — new and experienced — to the next level. Justin tells us a little bit about himself and what he loves most about being a part of the PSA family.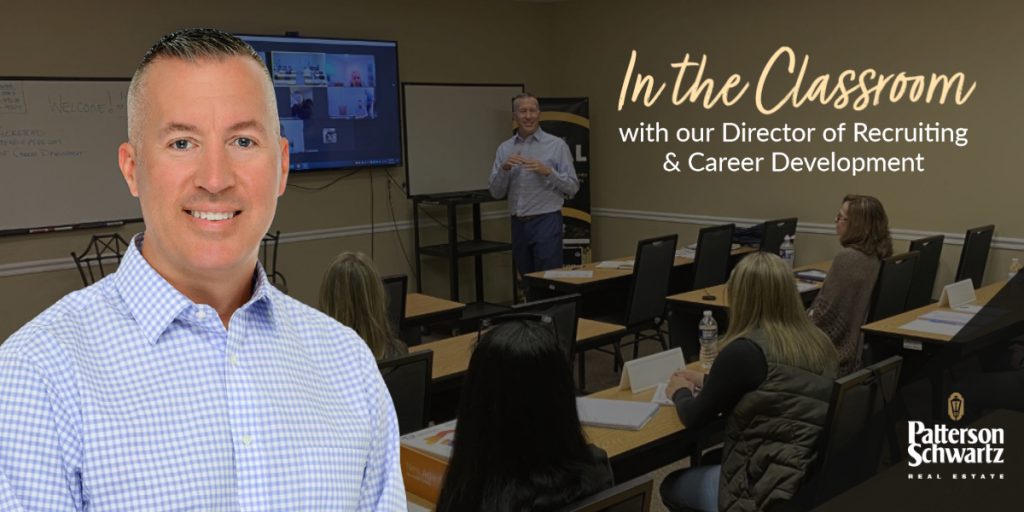 What do you love about your newest role and why?
I joined PSA as their Director of Marketing in January of 2019 after coming from an office manager role in the industry. I jumped into leading our internal and external marketing efforts right away, educating our agents (and sometimes myself!) on our marketing tools and resources. Getting in front of agents and helping them use these tools and resources to enhance their business was one of my favorite aspects of my job.
When an opportunity opened up to transition into recruiting and career development, I saw it as an expansion of the education efforts I'd already been heavily involved with. I love supporting our agents and educating them to become better today than they were yesterday.
One of our primary goals as an organization is to exceed our clients' expectations. If I can assist our agents in achieving that level of success with their customers, there's great satisfaction in that for me!
What sets our training apart?
At Patterson-Schwartz, you don't have just one person teaching you real estate; you have an entire organization working together to educate you. Whether it's me, our office managers, our seasoned sales associates, or our administrative staff; there are SO many people invested in doing all we can to create a robust learning environment for our agents.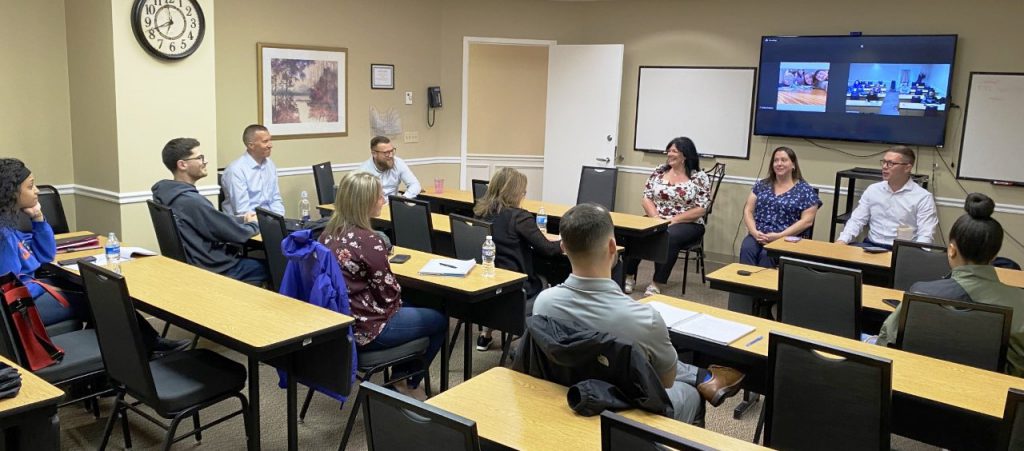 Best advice for someone new to the industry? Students in pre-licensing classes?
Don't try to become a real estate expert overnight, and don't reinvent the wheel. There's already a proven method for success, just lean into that process, and leverage your past experiences to complement your journey.
Also, don't be a "secret agent" — share your journey with your network. Don't be afraid to get in front of people while you're still learning. There's always someone here to assist you when opportunity arises!
For those in pre-licensing, there's no doubt you'll be given a LOT of information. My advice is to stay dialed in during your classes, review the content on a regular basis, leverage exam prep materials, and take your exams as soon as possible once class is done!
Do you have a motto that you follow for education/real estate or in general?
Your level of success is in direct proportion to the number of positive daily habits you create.
And always be a consumer of information. No matter how long you've been doing something, you can always get better, and there's always more to learn!
Ready to grow with us?
Justin Kierstead has been a REALTOR® since 2006 and is licensed in DE & PA. Throughout his career, Justin developed an extremely successful marketing plan and action guides for buyers and sellers in all market conditions. He is also deeply rooted in training and education from his years as an office manager. His professional style combined with his integrity and knowledge of the real estate business allows new and seasoned agents to learn first-hand from a "true professional".
Justin has a passion for life and helping others achieve success through learning. If you're just as passionate about your real estate career, he'd love to chat! You can reach Justin at 302-239-3466, JKierstead@psre.com, or by clicking the button below.
Quick links