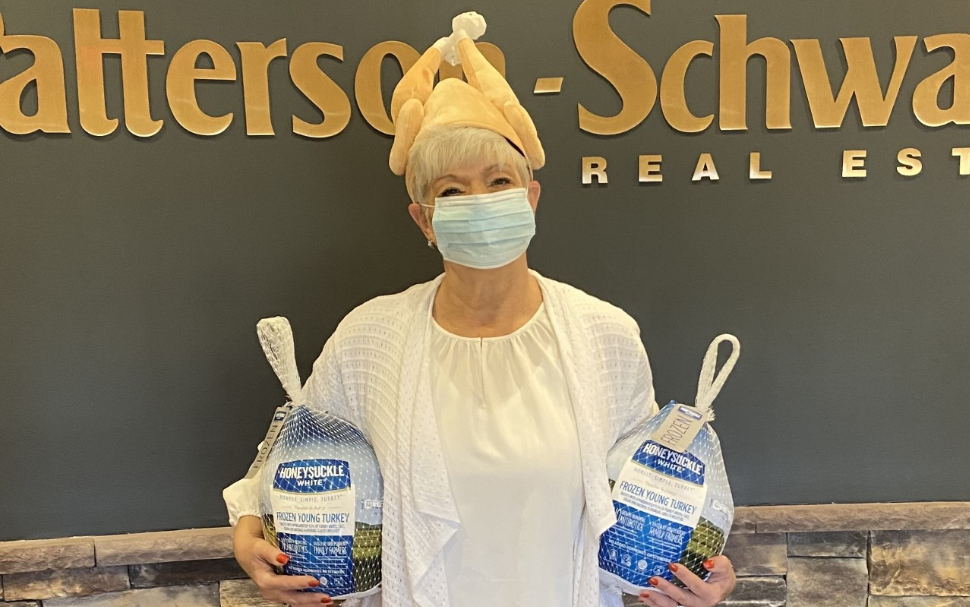 We are so thankful for our office admins who not only keep our day-to-day running smoothly but help spearhead many of our fundraising efforts. Hats off to Jennifer Jamieson in the Patterson-Schwartz Real Estate Greenville Center for coordinating our PSA "Fill the Freezer" Turkey Drive benefitting the Sunday Breakfast Mission. This 2 day collection effort resulted in donations of 28 turkeys and over $25 from the PSA family.
The Sunday Breakfast Mission, a local charity based out of Wilmington, Delaware, provides care and support to many homeless, hurting, and hungry men, women, and children. Active fundraising provides shelter, meals, clinics, and many more services for these individuals.
Learn how you can help SBM this holiday season by visiting their website.