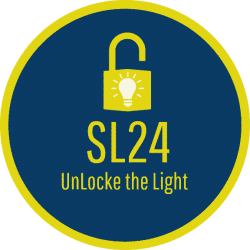 This month's PSA Foundation Spotlight is on Sean's House of Newark, Delaware. Created by the local nonprofit SL24: UnLocke the Light, Sean's House is located within walking distance of the University of Delaware campus and offers a mental health safe haven for young adults ages 14-24.
Sean's House was developed in the hopes of reducing the rate of youth suicide by providing a place for young adults to feel safe, welcomed, and supported, and by promoting mental wellness through access to trained peer support specialists and assistance connecting with community mental health resources. Guests can use the space to do schoolwork, relax with friends, or simply pick up a hot cup of coffee.
Kate Bianchino of the Patterson-Schwartz Greenville sales office has been involved with UnLocke the Light and Sean's House at various levels since its inception in 2018 through weekly volunteer work and contributions to annual fundraisers and special events.
"Mental health programs and support is something we all know is much needed," says Kate. "The programs at Sean's House and the community outreach that UnLocke the Light provides is removing stigmas and creating a safe and welcoming space for students and young adults on their path to health and wellness."
At this time, many of our community's charitable partners are suffering from the inability to hold large, in-person fundraisers, so they need our support now more than ever. To learn more about Sean's House, the story behind the SL24: UnLocke the Light Foundation, and how you can get involved, please visit their website.
Together we can light the way to a better tomorrow.
The PSA Foundation was created in 2001 and supports numerous local charities and organizations whose causes are close to the hearts of the Patterson-Schwartz family of sales associates, employees, and friends. We invite you to learn more about how Patterson-Schwartz is giving back to the communities where we live, work, and play, and to connect with us when you're ready to partner with a local real estate expert.