Meet Angela Allen, the assistant manager of the Hockessin office and team lead for The Angela Allen Group! From assisting clients across Delaware, Pennsylvania, and Maryland to patiently coaching new agents with business planning and education sessions, Angela knows the ingredients for success and applies it to everything she does. We sat down with Angela to learn a little more about her, what she does at Patterson-Schwartz, and why she loves her job.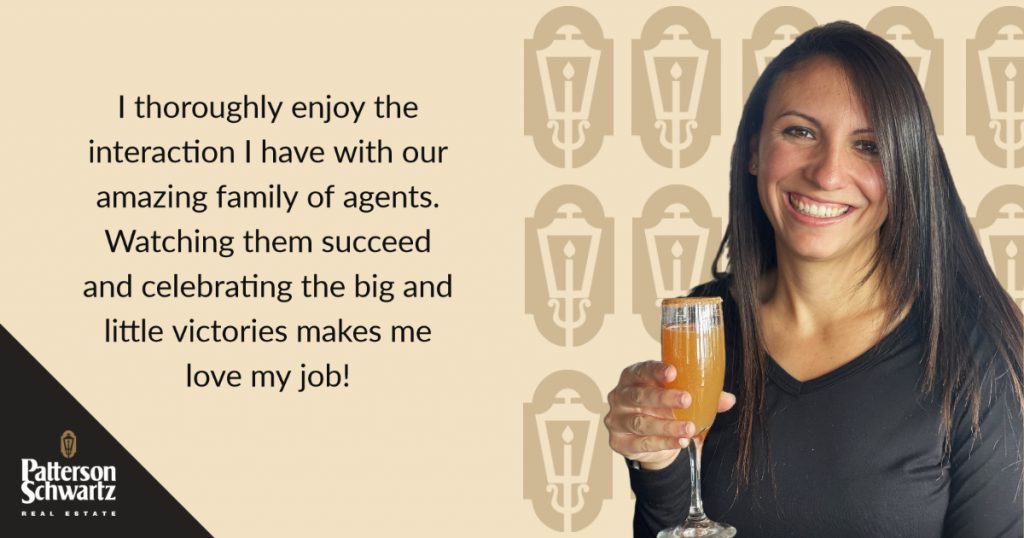 How did you choose your career in real estate?
I have always had a love of real estate. When I was little, I would always take the paper flyer for the homes on the market in my neighborhood. I would study every fact about the home. Neighbors would see a "for sale" sign and they would call me to ask the price and details about the home — I was their go-to for real estate information! My husband is in the home building and land development side of real estate. He was the one that pushed me off the fence to get my license.
How long have you been at PSA?
I have happily been with PSA my entire career. I will be celebrating my 11th year in real estate in the fall! As a new agent, I was drawn to PSA for education as well as further career development training. The entire organization welcomed me with open arms and I felt like I was at home… at work!
What keeps you here?
The family-friendly atmosphere. Everyone is cheering for everyone else to succeed. The management and office support are second to none.
Tell us what you love about your job.
I love helping buyers find their first home or maybe their dream home. I enjoy assisting sellers close one chapter and move on to the next one. As an assistant manager, I thoroughly enjoy the interaction I have with our amazing family of agents. Watching them succeed and celebrating the big and little victories makes me love my job!
How do you like to spend a relaxing day?
My ideal relaxing day is spent on my boat on the river with my husband and son. With our phones attached to our hip, we are on call 24/7. Being on the water is my way of decompressing.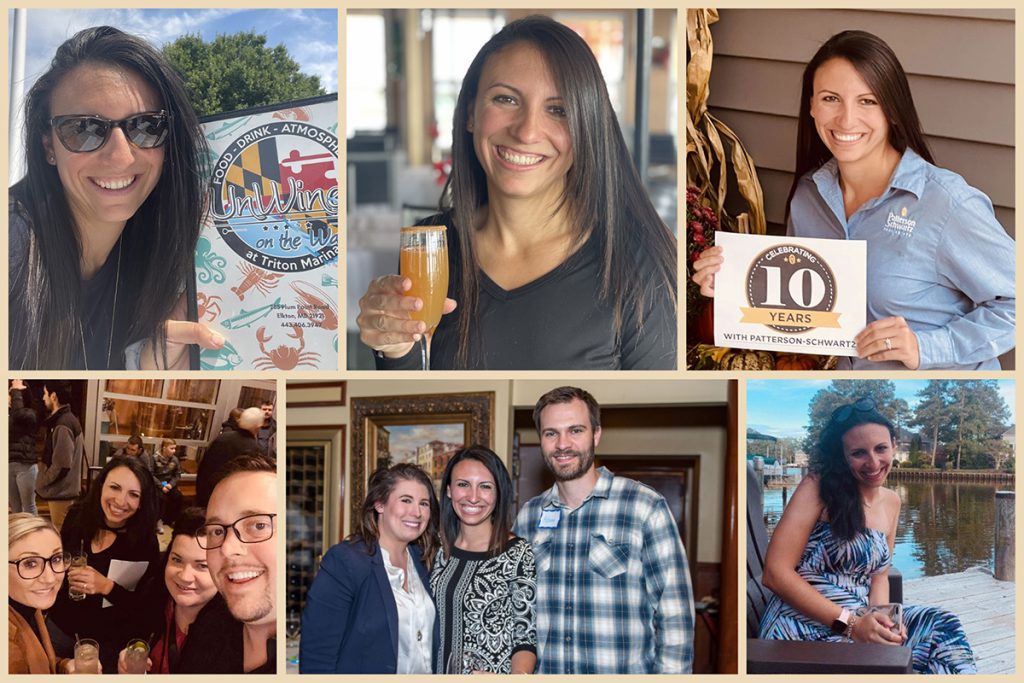 Ready to grow with us?
As you can tell, Angela believes helping and supporting others — whether they're a client or a co-worker — is how we all succeed. If you're intrigued by how you'll be supported beyond your expectations, we'd love to chat with you about a career with Patterson-Schwartz!
About Us
Headquartered in the town of Hockessin, Delaware, Patterson-Schwartz has been lighting the way home for over 60 years. We are Delaware's largest independent real estate brokerage with ten offices and over 550 sales associates and staff. We offer a full range of services including residential home sales and rentals, relocation services, and property management. We invite you to connect with us when you're ready to partner with a local real estate expert.
Quick Links