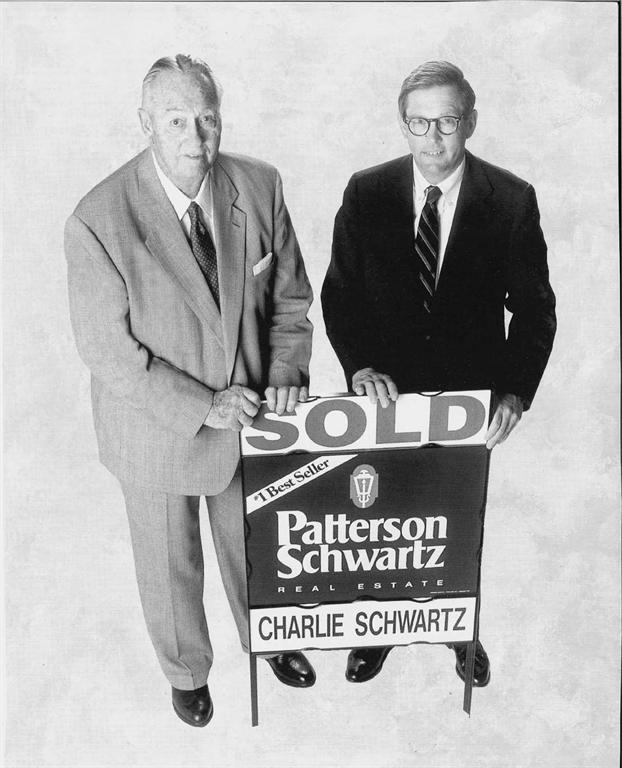 Contributing blogger Charlie Schwartz, II, shares industry insight and the importance of having the guidance of a true real estate professional in the July 2022 Schwartz Report.
The Federal Reserve's Open Market Committee voted in June to raise the fed-funds rate* by three quarters of a point, the steepest single rate rise since 1994. Mortgage rates hovered around 3% at the beginning of the year but are now double that and likely climbing. Clearly, we are in a transitioning real estate market for the first time in more than a decade.
Expert guidance for a song?
I'll start a bit tongue-in-cheek with the old joke about the fellow who goes into a pet store to buy a canary. He hears a beautiful song coming from one of the cages and goes over to investigate. He's enchanted by the melody but notices after a bit that the bird with the beautiful song is missing a leg. So he calls the pet store owner over and says, "This bird has a wonderful song but look, it only has one leg." The owner doesn't miss a beat: "What do you want: a singer or a dancer?" Stick with me folks, I'm going somewhere with this.
We have seen the subject pop up countless times about whether it makes sense in any market to pay full real estate commissions to your real estate agent to manage the sale of your home. "Why should I pay so much to hire an expert when houses have been selling themselves and a mere posting anywhere will generate multiple and escalating offers?" Even the downtrodden buyers of late might ask, "why should I pay a fee to my buyer's agent to find me the right home when everything is online?" The answer is straightforward but has gotten little attention lately —because you are depending on this person and his or her company to help you reach your goals in a sale or purchase. Going forward, you need an expert guide if you are traveling an unmarked and even dangerous road.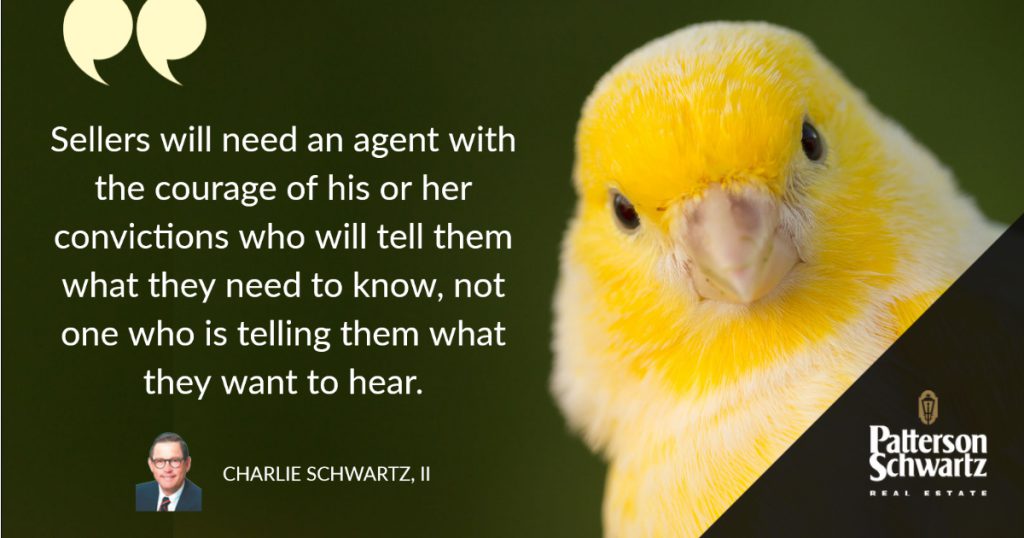 You see, selling or buying is not an event. It is a process. Frequently, it proves to be a long process. So when contemplating either a purchase or a sale, you'll need a committed guide who has both product knowledge and process skill to get you where you need to go. Finding a buyer willing and able to pay market value at a time of mass uncertainty takes a true professional. A minor miscalculation in trying to time the market could cost thousands. Finding reasonable financing alternatives at affordable rates isn't a walk in the park today either. A superior agent will be there working for you right up until the closing and will stay with you long after that as well.
"Shopping" for the right agent
So, choosing the right agent to represent your interests is definitely not like going to the pet store. There are many more choices than just singers or dancers. I'll set down here four criteria to judge by and then one bottom-line question when making that choice in the upcoming market.
About Patterson-Schwartz
At Patterson-Schwartz Real Estate we are proud of our 60+ year legacy that proves we are prepared for any market challenge and only getting stronger. As Delaware's largest independent real estate brokerage, we are represented by ten offices and over 550 highly-skilled sales associates and staff. Our full range of services include residential home sales and rentals, relocation services, and property management. We invite you to connect with us when you're ready to partner with a local super-agent.
Quick Links