On her birthday in 2021, Amber Durand received a call from her former Patterson-Schwartz sales manager, Chris Cashman. As calls with old friends typically go, once the well-wishes were expressed, the two got to chatting. Amber, who then-managed her own boutique brokerage, told Chris she was looking for a change.
Welcome home
Amber launched her real estate career in 2010 and spent ten years with Patterson-Schwartz as a member of the PSA Elkton and Newark offices. During that time, she successfully grew her business and established The Durand Group with a dedicated team of her PSA colleagues. Looking to expand into a different market, she decided to relocate her team to Chesapeake City and set up a shop as a small, independent brand with a different brokerage.
"I was proud of what I had launched in Chesapeake City, but I was ready to take things to another level," says Amber. When Chris called her, she was already entertaining partnership offers from two well-established real estate companies.
"Talking to Chris, I realized I missed all of the good people and good systems in place at Patterson-Schwartz. He knew my style and history, and it wasn't long before we were discussing a new opportunity to merge everything I had created on my own with the independent brokerage." Summer 2022 will mark the one-year anniversary of Amber and the Durand Group's return to Patterson-Schwartz.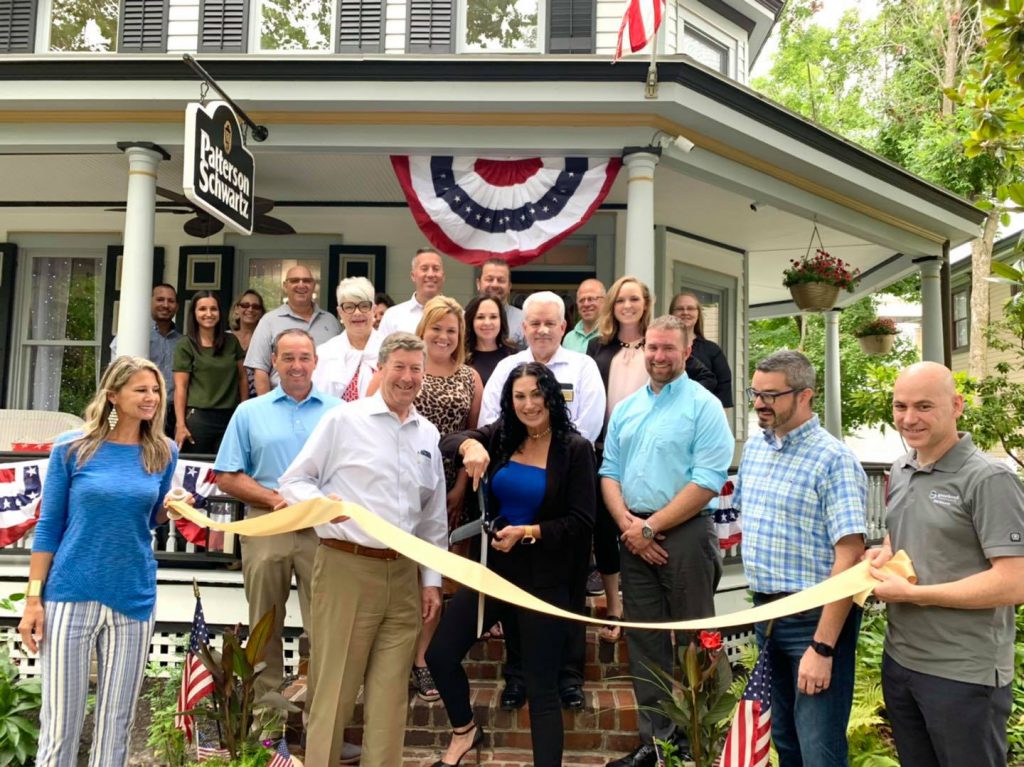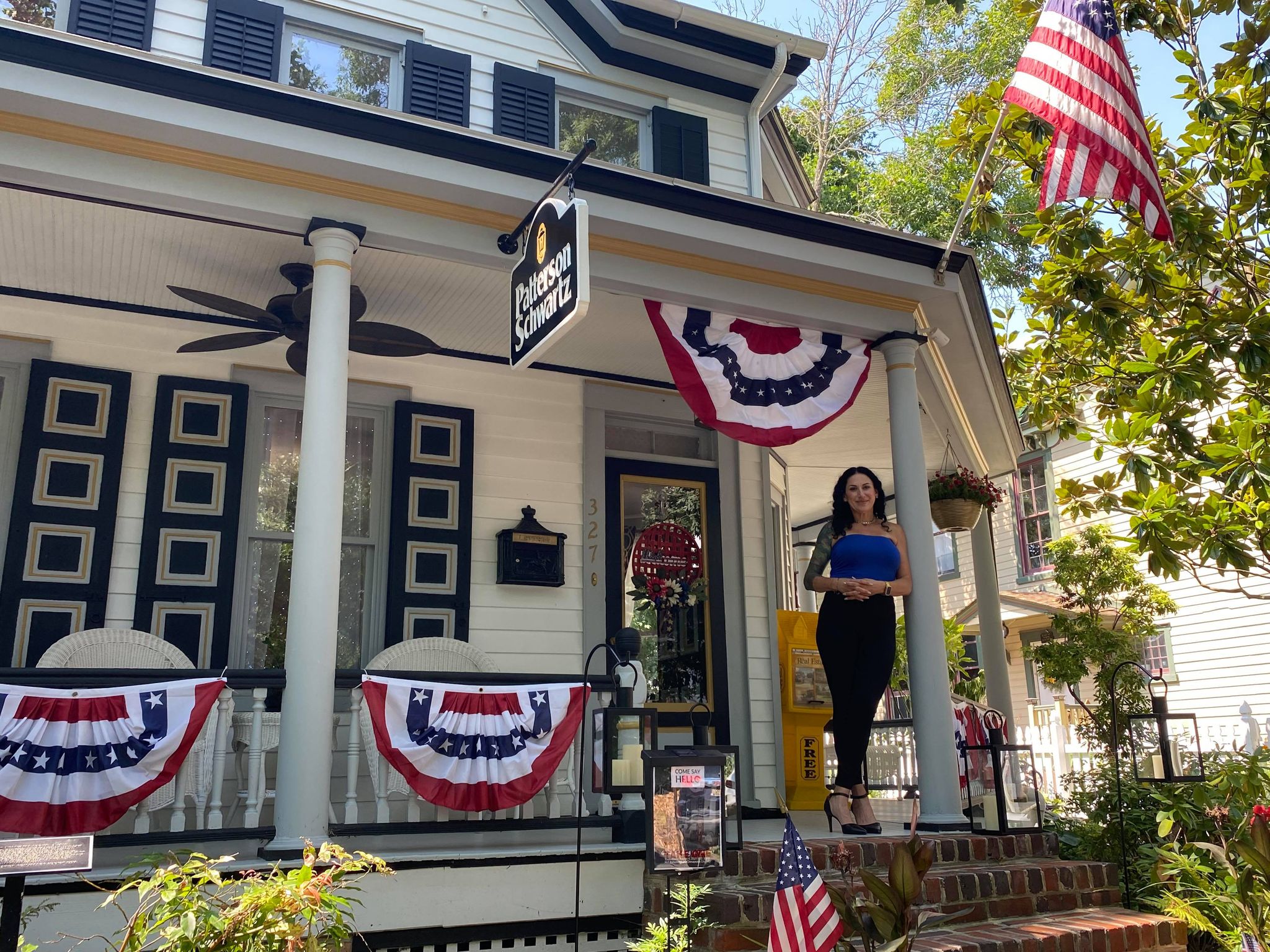 A thriving team
Amber Durand and her 15-member (and growing) office have a diverse background and serve Delaware, Pennsylvania, and Maryland. They are a close-knit group with core members who have been involved since the beginning. Amber met her colleague, Dale Jackson, in pre-licensing school; the two quickly connected and joined Patterson-Schwartz as new agents together. Alison Adams was a team member with the Durand Group at PSA Elkton, and became Amber's first independent agent to be hired when she opened her brokerage in 2019. And as often happens in real estate, Jill Lively was a former client who became a friend; she came onboard to assist with marketing & administrative support in 2014 before pursuing her real estate license with Amber's guidance.
Amber likes to regularly gather the office for fun things like happy hours and community events, but she remains focused on creating career development opportunities for the Chesapeake City agents through sales meetings and "lunch and learn" workshops. She describes her management style as very hands-on and is eager to give her team an edge when it comes to the local market.
"Running my office independently, I find myself invested more than ever in the training and development of my agents," says Amber. "I truly enjoy teaching and I pull a lot from my own experience. I want new agents to benefit right away from the knowledge I had to gain over years and years in the industry."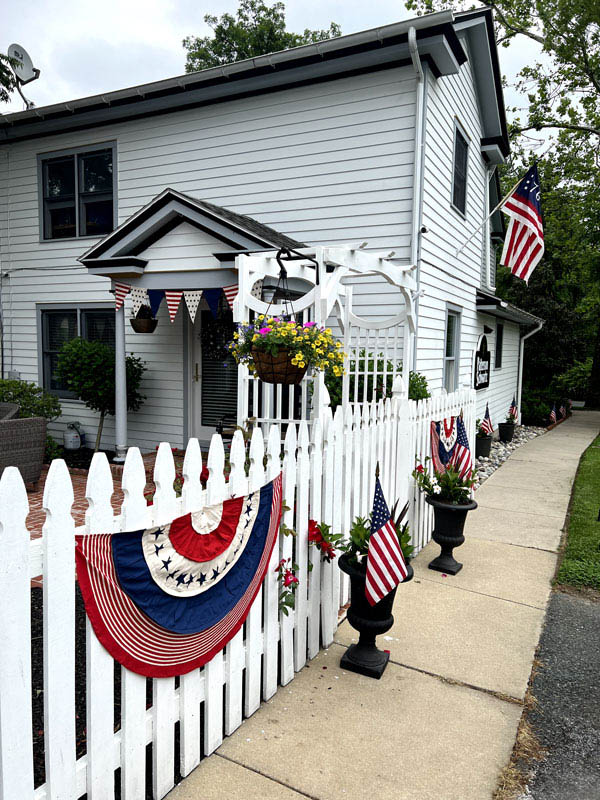 Love where you live
Located off State Route 213 along the Chesapeake & Delaware Canal, Chesapeake City features many historic homes, shops, galleries, fine restaurants, bed & breakfasts, and boating amenities. And while it is within easy driving distance of several large cities, the charming town maintains a "miles-away" feel.
"I was instantly drawn to this little waterfront village and knew it would be an excellent place to grow my brand," says Amber, who lives within walking distance to her office, serves on the Chamber of Commerce, and recently decided to run for town council. "There's a lot of exciting development opportunities here along with a strong sense of community. Our office loves participating in local events like the Sip & Stroll, St. Patrick's Day Parade, and the car show."
Originally intended to be Amber's personal residence, 327 Bohemia Avenue serves as her team's home-base. The restored historic home, built in 1874, has an inviting front porch, first floor meeting and lounge areas, upstairs office space, and a detached garage that houses an inventory of lawn signage and a curated collection of home staging items.
It's as special and unique a space as the town itself.
About Patterson-Schwartz
Patterson-Schwartz is proud to have Amber back as a member of the PSA family. We've been lighting the way home for over 60 years and are thrilled to expand our services in Cecil County with the help of Amber and her Chesapeake City team. We are Delaware's largest independent real estate brokerage with ten offices and over 550 sales associates and staff. We offer a full range of services including residential home sales and rentals, relocation services, and property management. We invite you to connect with us when you're ready to partner with a local real estate expert.
Quick links