Meet Jennifer Jamieson, an admin in our Greenville, Rehoboth Beach, and Ocean View offices. Jennifer joined PSA in 1986 as a receptionist at the Brandywine office and has been showcasing her strengths and experience ever since. We sat down with Jennifer to learn a little more about her and what she loves about Patterson-Schwartz, and to reminisce about how technology has evolved in 40 years.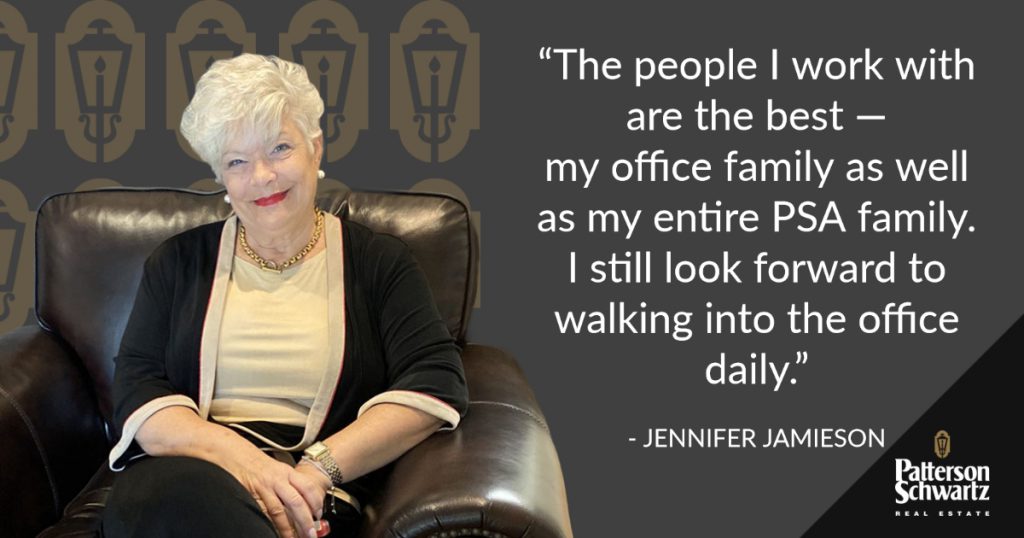 What was the office technology like in the 1980s?
We had no voice mail, no digital phone displays. We took hand-written messages and slipped them into a cubby with the agent's name on it; the agent called in and we read their messages to them. We worked with binders with MLS sheets in them, and rolodex cards, and an "access" machine. (The "access" machine was a forerunner to our computer system.) The first fax machine came our way with thermal paper you loaded into it! We went digital in the early 90s and never looked back!
Tell us what you love about your job and why.
I love the excitement that comes with real estate. Just when you think you've heard it all, something new pops up.
Onboarding our new hires is a top favorite. I get to meet new people and help them continue the process to becoming agents. It is so gratifying when a new agent comes to me with their first listing or sale knowing I helped them reach that goal and can continue to watch them grow.
The people I work with are the best — my office family as well as my entire PSA family. I still look forward to walking into the office daily.
What sets PSA apart as a company? How would you describe the culture?
I have been fortunate to have been with PSA while changes were taking place. My opinion was asked and valued and I grew with the changes that came along. The culture at PSA is one of family — everyone looks out for each other and, if you need help, it is only a phone call away. I feel supported, valued, and, I believe, when asked, my opinions matter. I've never thought of being anywhere else but PSA!
What do you do when you're not at the office?
Outside of work, gardening is huge as are volunteering for animal shelters and reading.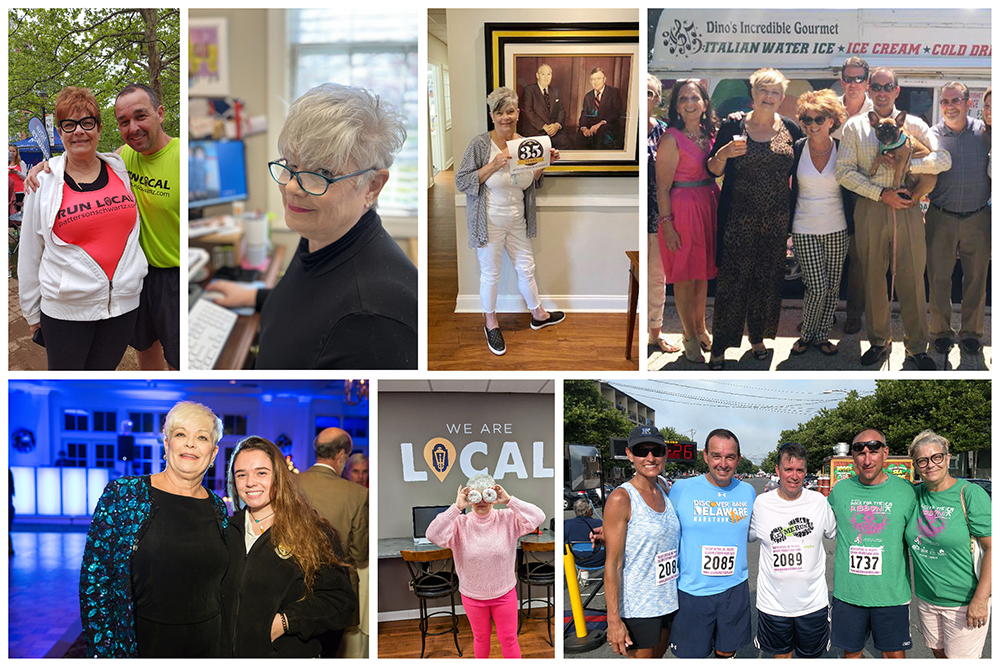 Ready to grow with us?
Jennifer Jamieson exemplifies the heart and soul of Patterson-Schwartz, embodying the spirit of growth, camaraderie, and unwavering dedication to her profession. With a supportive and family-like culture at Patterson-Schwartz, Jennifer has thrived, feeling valued and appreciated every step of the way. If this sounds like a place you'd like to call home, then we'd love to chat with you about a career with Patterson-Schwartz!
Quick Links