In the world of coastal real estate, having the right specialist by your side can make all the difference. Enter our Resort and Second Home Specialist (RSPS) certified agents – the experts who not only understand the local nuances but also possess the skills to navigate the shifting sands of the coastal real estate market.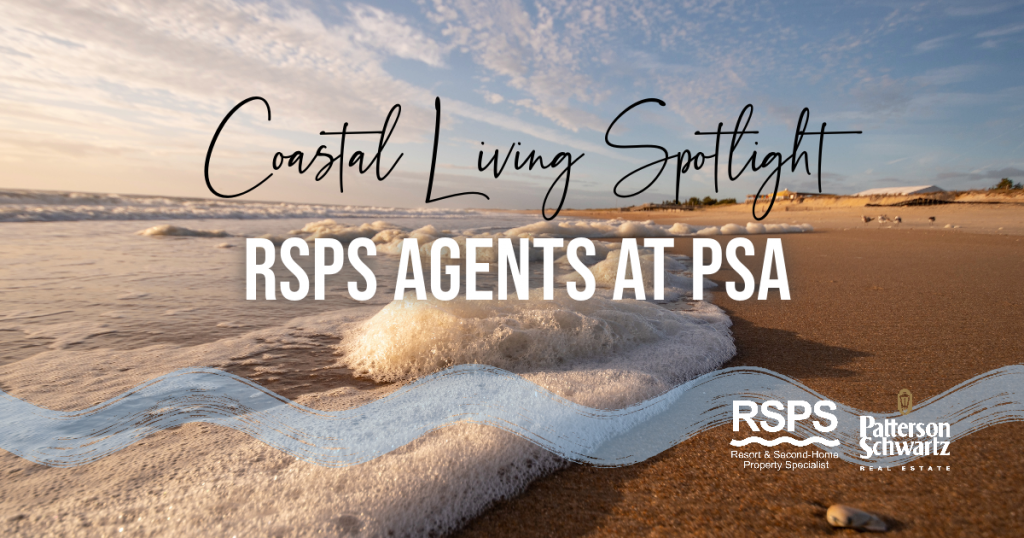 November is Designation Awareness Month
November, known as Designation Awareness Month, is the perfect time to highlight the exceptional expertise our agents bring to the table. And speaking of exceptional, did you know that Rehoboth Beach, Delaware, recently claimed the #4 spot on Vacasa's list of the best places to buy a vacation home in 2023? This recognition underscores the allure of coastal living in this stunning destination!
The Resort and Second Home Property Specialist (RSPS) certification is for REALTORS® who specialize in buying, selling, or management of properties for investment, development, retirement, or second-homes in resort, recreational, and/or vacation destinations. Our RSPS agents are well-equipped to assist you in your quest for the perfect resort or second-home!
The Value of a RSPS Certification
Spotlight on PSA Coastal Delaware
PSA's coastal offices in Rehoboth Beach and Ocean View, Delaware, have grown to more than 40 REALTORS® who are proud to serve the real estate needs at the beach and surrounding communities of Sussex County, Delaware and Maryland.
Our Resort and Second Home Property Specialist agents are the ultimate guides to the luxurious coastal lifestyle. They seamlessly blend their local wisdom with top-tier education to guarantee that your real estate voyage is both effortless and enriched. When you opt for one of our RSPS agents, you're not just choosing an agent; you're embracing a dedicated partner deeply rooted in the region and relentlessly pursuing excellence Experience the allure of coastal living with us and let our RSPS agents guide you to your dream resort or second-home. Your dream coastal escape is just a conversation away.
About Us
Patterson-Schwartz Real Estate is Delaware's largest independent real estate brokerage and offers a full range of services that include residential home sales, purchase and rental, relocation services, and property management. We've been guiding home buyers and sellers since 1961, and invite you to connect with us when you're ready to partner with a local real estate expert.
Quick Links