Get ready to meet one of the most passionate and dedicated real estate agents out there! Dave Watlington is not just any ordinary manager of the Middletown office at Patterson-Schwartz Real Estate; he is a leader who takes the time to coach new agents and ensure they have the knowledge and resources to thrive. We were fortunate enough to sit down with Dave and pick his brain about his experiences at Patterson-Schwartz and what keeps him going.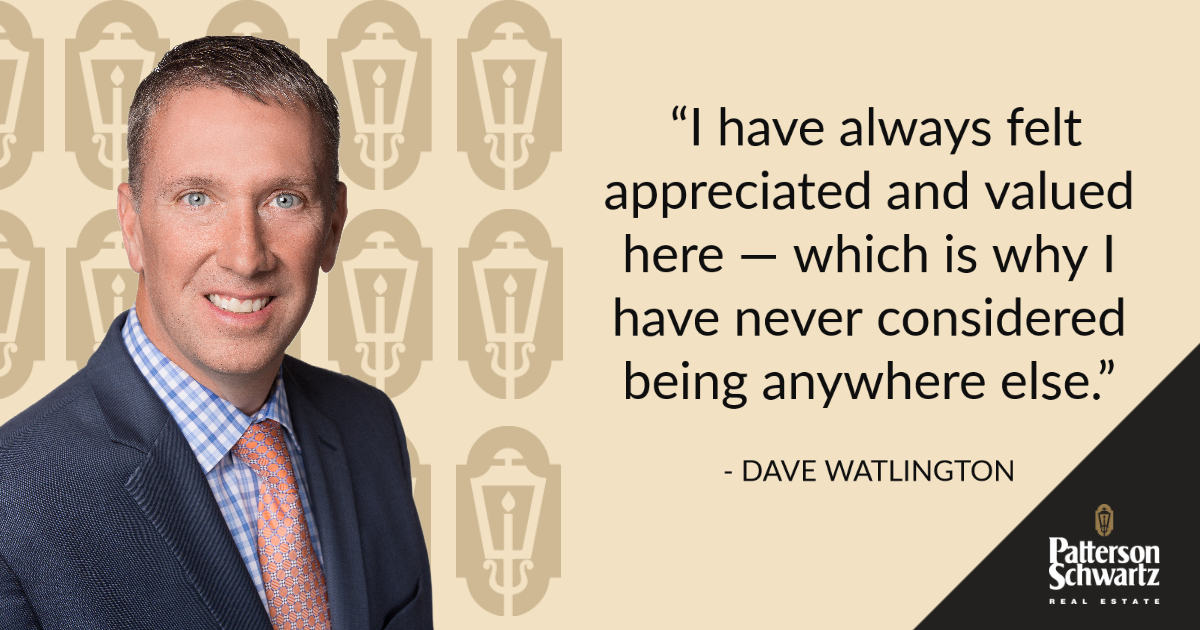 How long have you been at Patterson-Schwartz Real Estate? How did you grow with the company?
I started my real estate career with Patterson-Schwartz Real Estate in 2003 and this month marks 20 years with the company. I have been growing with PSA since the day I started. For the first five years I learned as much as I could from the agents and leaders of our company, participated in numerous networking events, and took countless number of hours of continuing education classes. In 2008, I was provided with an opportunity to support my broker/manager with the training and development of agents in the office. Little did I know I would spend the next eight years under the tutelage of Chris Cashman learning how to be an effective managing broker! In 2015, I became the managing broker for our Middletown sales center and also obtained my instructor's license which allows me to teach continuing education and pre-licensing classes.
What keeps you here?
That's easy, the people. I have truly enjoyed working with the agents, leadership team, and various other valuable contributors from our administrative departments. I have always felt appreciated and valued here — which is why I have never considered being anywhere else.
What does Patterson-Schwartz Real Estate mean to you?
Professionally, Patterson-Schwartz means the world to me. They provided me with the platform to be successful in the real estate industry. I have also created many relationships through my work with Patterson-Schwartz, many of whom are now some of my closest friends.
What opportunities has working for PSA given you?
Working for Patterson-Schwartz Real Estate has provided me with a wide range of opportunities, such as establishing a career while maintaining a healthy work-life balance; meeting, helping, and teaching people; volunteering; and contributing to the future success of a local company that has been providing exceptional services since 1961. I'm currently in the running for the LLS Visionary of the Year. It's all about raising money for the fight against blood cancer. A group of Patterson-Schwartz leadership and employees, including myself, raised over $5,000 as guest bartenders at BBC Tavern as part of this campaign. I love how everyone at PSA supports each other.
How do you like to spend a relaxing day?
Finding time to relax can be a challenge, but I do really enjoy going to the beach with family and friends, playing golf, or watching sports.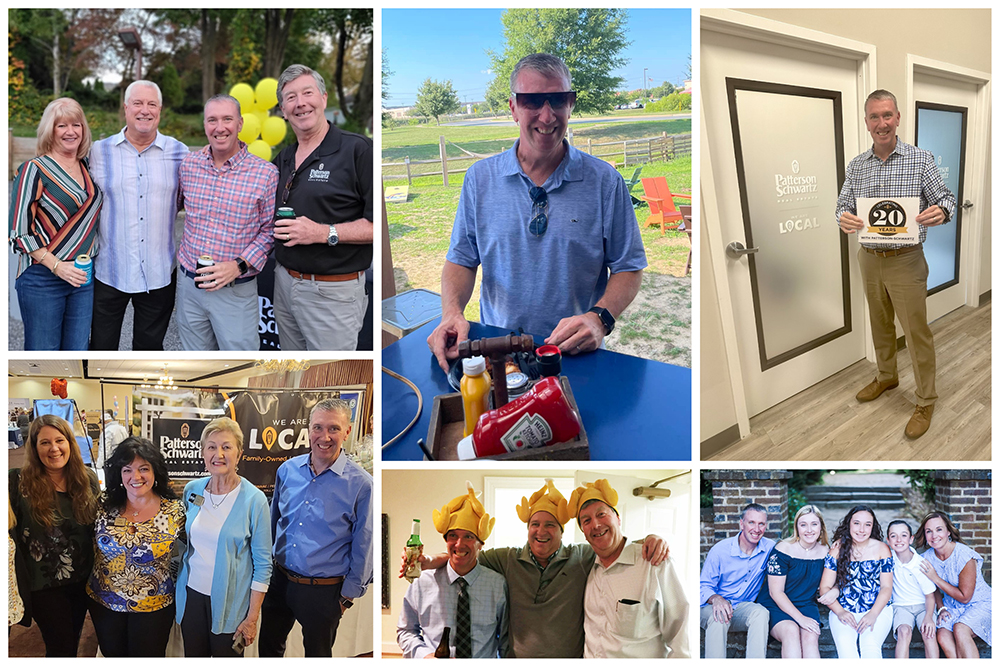 Ready to grow with us?
Dave's experiences at Patterson-Schwartz have shaped him into the leader he is today, and he is grateful for all the opportunities he's found here. If you're looking for friendly, dedicated management with experience and passion for real estate that will ignite your career, then look no further than Patterson-Schwartz!
Quick Links