Meet Laura Walls Losco, Accounting Manager at our corporate headquarters located in the Hockessin office! She has grown with PSA, having started in 2010 as an assistant agent in the Hockessin and Greenville offices before joining our Financial Services department in 2016. We sat down with Laura to learn a little more about her, what she does at Patterson-Schwartz, and when she discovered her love of real estate.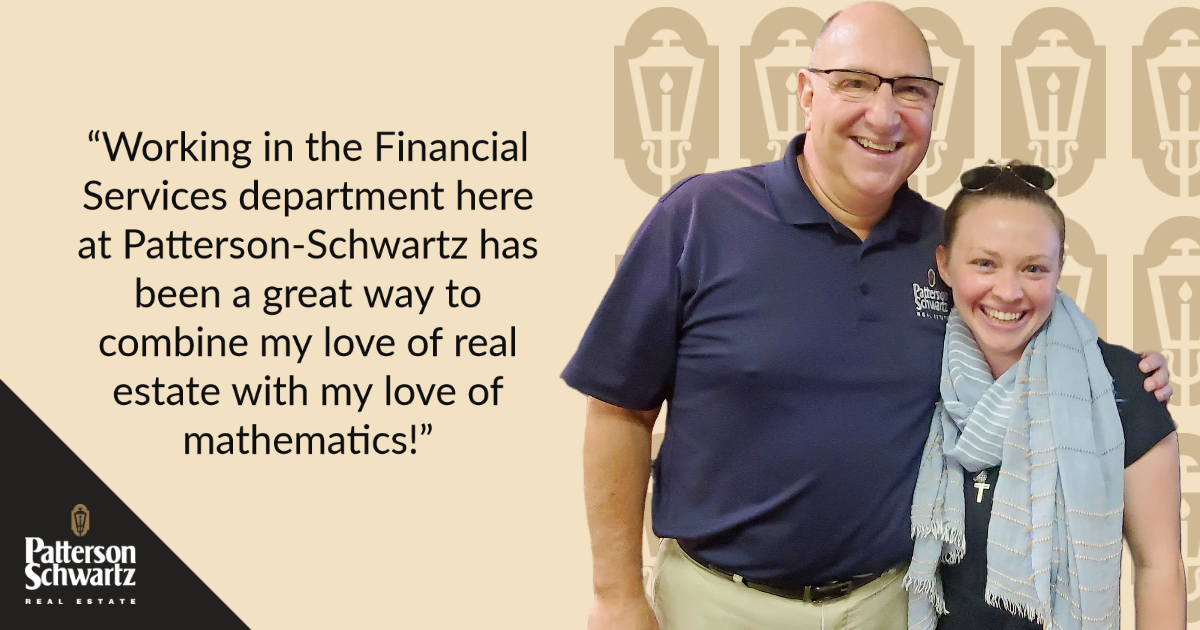 How did you choose your career in real estate?
Since I can remember, I've had an inherent interest in real estate and interior design. When I was about ten years old, I recall asking my parents if we could buy the newspaper on Sunday. I would spend hours combing through every real estate listing I could find in the paper, circling the ones I thought my parents might be interested in purchasing. My dad actually drove me to open houses a few times to meet with the agents on duty so they could tell me about their job!
I got my real estate license at 18 years old and worked under an experienced agent for five years, learning invaluable knowledge about the market and this business. During this time, I also got my degrees in Finance and Economics from University of Delaware. Working in the Financial Services department here at Patterson-Schwartz has been a great way to combine my love of real estate with my love of mathematics!
Tell us a little about what you do.
Arguably the most important task I perform every day is processing commission checks. I always try to exceed expectations by having a fast turnaround time while retaining accuracy.
In the words of Charlie Schwartz, I am always "ticking and flicking" while reconciling our accounts
There is a lot of behind-the-scenes work that goes on in the Financial Services department and I learn something new every day! Joe Pluscht has been a wealth of knowledge in my transition to Accounting Manager! I love working with and learning from the best in the business!
Do you have a motto that you follow for your business, real estate, or in general?
Growing up, my tennis coach imparted a lot of wisdom to me for both on and off the court. To this day, I live by two things he taught me:
"No problem is too big or too complicated that I can't overcome."
and
"Press the reset button."
This is a great reminder that I can do anything I put my mind to, whether it be on the tennis court, at work, or in life.
How do you like to spend a relaxing day?
In our spare time, my husband Matt and I love playing and watching tennis, doing yoga, and cooking up specialty gluten-free, dairy-free, and soy-free meals in the kitchen!
I'm an avid animal lover and can usually be found walking with our dog, Charlotte, around Carousel Park or Lewes Beach!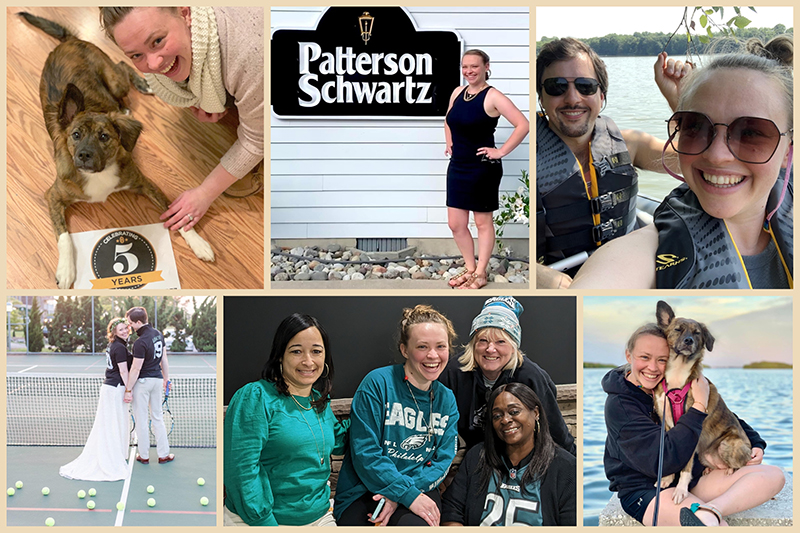 Ready to grow with us?
As you can tell, Laura believes in the power of partnerships within our PSA family and the benefits our long service legacy bring to the organization. If you're intrigued by how easy access to experienced mentors and leadership can move your business forward, we'd love to chat with you about a career with Patterson-Schwartz!
Quick Links